Læst og vurderet af Marianne Riis.
Friluftsrollinger – Sådan kommer du ud i naturen med dine små børn.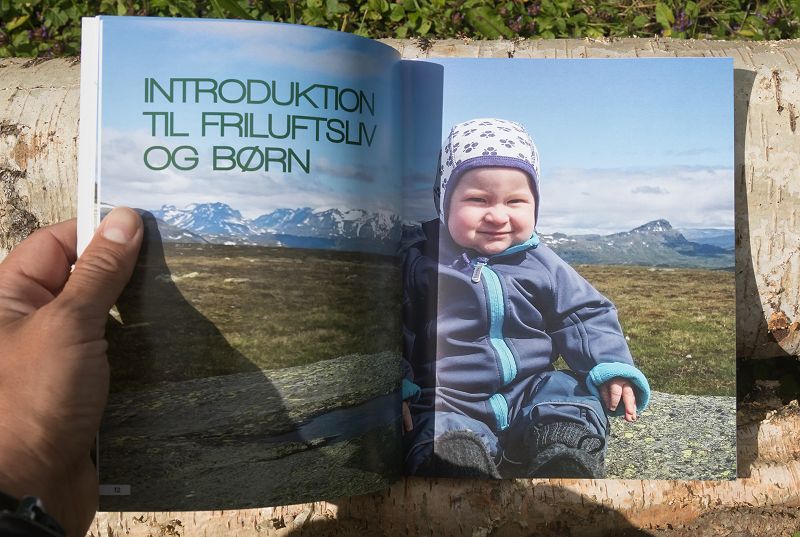 Julie Pio Kragelund har fat i den lange ende med hendes bog om friluftsrollinger. Bogen tilbyder både underholdning og viden, særligt hvis man gerne vil have de mindre børn med ud i naturen – og hvem vil ikke gerne det? Det er nemlig skønt når man først er derude og ligeså besværligt det kan føles at komme afsted, ligeså høj kan man være når man kommer hjem med bagagen fuld af minder og oplevelser med de kære små.
Julie Pio Kragelund har skrevet en guide til friluftsliv med småbørn. Os der har prøvet det ved at der her er visse udfordringer – og Julie Pio rammer "spot on" i hendes bog "Friluftsrollinger", der er skrevet i et letforståeligt og humoristisk sprog.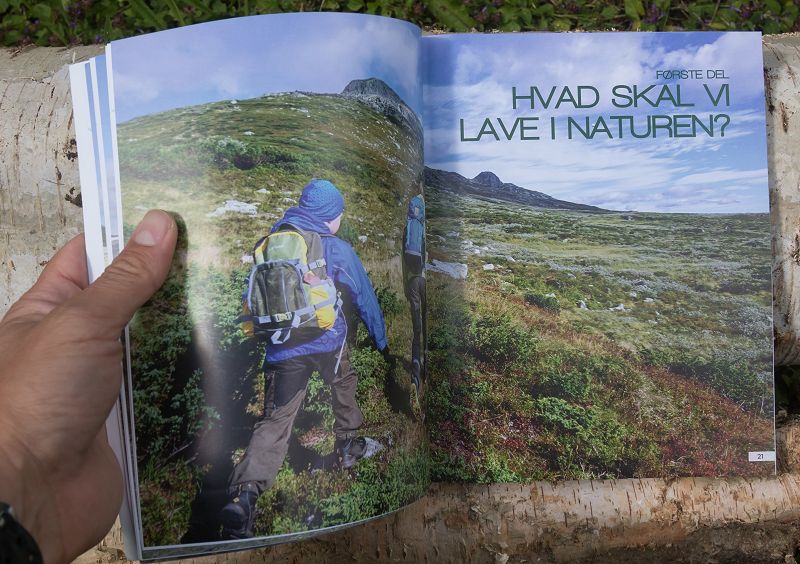 Børn i alderen 0-6 år
Friluftsrollinger omhandler mindre børn i alderen fra 0-6 år. Forfatteren har delt børnene op i tre aldersgrupper, 0-1 år, 1-3 år, 4-6 år. Det giver god mening, da børnenes behov og deltagende evne ændrer sig meget afhængig af alderen. Forældre med lidt ældre børn kan bestemt også have glæde af at læse bogen. Ikke mindst hvis man er helt ny i friluftsliv med børn.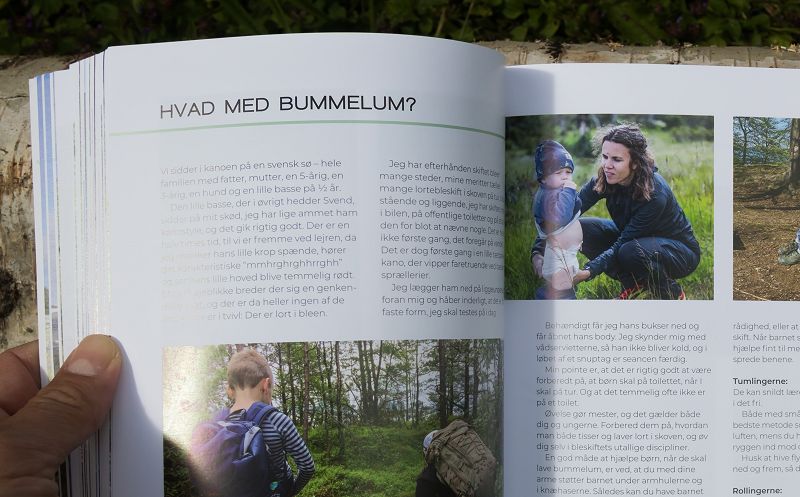 Bogen starter med en generel introduktion til friluftsliv med børn. Herefter kommer der forslag til hvad man kan lave i naturen som eks. vandring, kanosejlads eller cykling. Under hvert forslag kommer der input til hvordan man forbedrer chancerne for succes på turen til glæde for både børn og voksne.
En gennemgang af udstyr, benyttelse af bål samt bålmad kommer forfatteren også godt omkring.
Anden del af bogen omhandler forberedelse og planlægning af turen. Her kommer man omkring alt fra motivation til førstehjælp. Tredje og sidste del af bogen omhandler forskellige forslag til ture i Danmark, Sverige og Norge.
Befriende og nyttig læsning
Befriende og nyttig læsning var mine første tanker efter at have læst bogen. Befriende fordi man finder ud af, at man ikke er den eneste, der har kampe for at få enderne til at hænge sammen og til tider føler at det kan tage en krig inden ungerne er klar til at komme afsted. Nyttig fordi der både kommer brugbare forslag og indspark til hvordan udfordringerne imødekommes og løses.
Min eneste anke ved bogen er at den for mit vedkommende kommer et par år for sent, men som tidligere nævnt så kan forældre med lidt ældre børn, over 6 år, bestemt også have glæde af bogen.
Jeg har fundet bogen hos Tales.dk til kun 158 kr. (annoncelink til tilbud).
Friluftsrollinger af Julie Pio Kragelund. Muusmann Forlag 2020. Paperback, 176 sider. Vejledende pris: kr. 229,95.