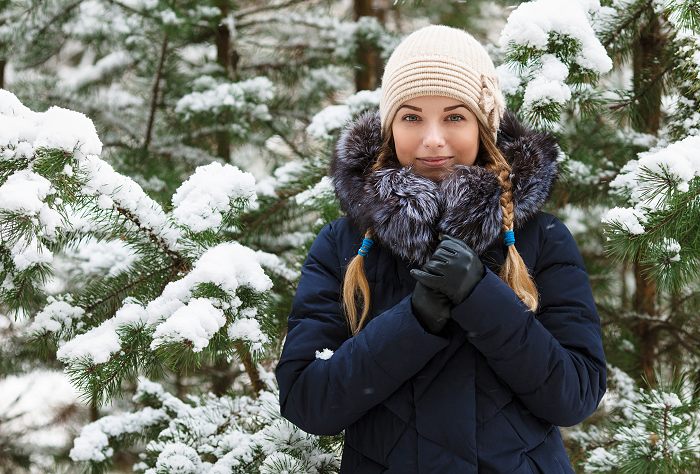 "Husk varmt tøj, så du ikke bliver forkølet!" Den læresætning har vi nok alle fået af vores forældre. Eksponering for lavere temperaturer giver dog i sig selv ikke forkølelse.
Eksponering for lavere temperaturer giver i sig selv ikke forkølelse. Ifølge US Department of Health and Human Services er der "ingen eksperimentelle beviser for, at udsættelse for kolde temperaturer giver øget risiko for at du bliver forkølet."
Tvært i mod er stigningen i sygdom og forkølelse i vintermånederne typisk knyttet til mennesker, der bruger mere tid indendørs. Mennesker er ofte pakket lidt tættere sammen indenfor når det er koldt og vinter derude, og det giver større mulighed for spredning af virus.
En række medicinske forsøg har vist, at selv om man i længere tid udsætter forsøgspersoner for kulde, træk og iklæder dem fugtigt tøj eller på anden måde holder dem nedkølede og fugtige, får de ikke oftere forkølelse. Faktisk forekommer forkølelse stort set aldrig på arktiske baser, medmindre der kommer besøg (smittekilder) udefra.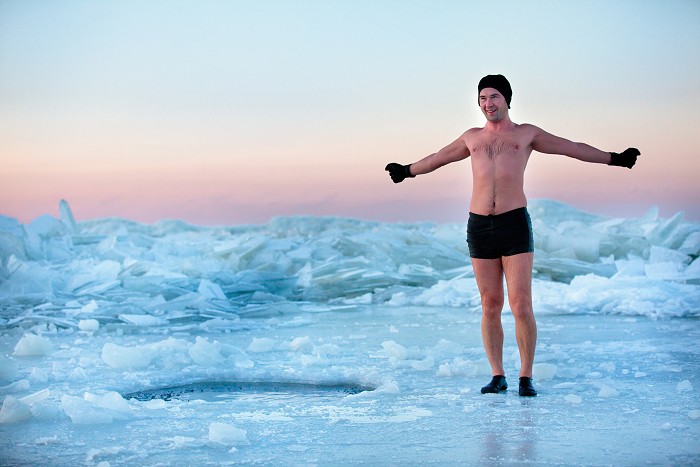 Der er f.eks. heller ikke noget der tyder på at danske vinterbadere bliver mere forkølet end andre. Undersøgelser viser nærmere, at vinterbadere har færre sygedage og de føler sig sundere.
Virus og kulde samtidig kan være en uheldig cocktail.
Der er dog et "men" til historien. For at blive forkølet kræver det, at vi først er blevet smittet med et forkølelsesvirus. Når man bliver afkølet, reagerer kroppen ved at trække blodet ind mod kroppens kerne for at holde de indre organer varme. Det betyder, at blodgennemstrømningen i næsens slimhinder bliver mindsket. Derved er der færre, aktive immunceller, og det gør én mere sårbar overfor virus. Så er du ude i kulden – og omgivet af virus – så er du i større risiko! Vinterbader du i issøen eller laver engle i sneen i adams kostume er du sjældent omgivet af smittekilder, medmindre du selv medbringer dem. Fryser du der i mod indendørs i et koldt rum, hvor der færdes flere mennesker, så kan din kolde næse være medvirkende til at du lettere bliver forkølet.
Opsummeret betyder det at såfremt du ikke er omgivet af forkølelsesvira og potentielle smittekilder, så giver kulden i sig selv altså ikke forkølelse. Din risiko for smitte er ligefrem mindre når du er ude i naturen – langt fra smittekilder.
Sådan undgår du forkølelse.
Generelt angives følgende råd for at undgå forkølelses. Sørg for at få din søvn, undgå stress, spis sundt, hold dig i form med moderat motion, hold kroppen varm i et miljø, hvor der er risiko for smittevira – og endelig vask hyppigt dine hænder – medbring evt. en desinfiktion-gel som f.eks. "Clean hands", der let kan være i lommen eller i en taske.
/MR
Kilder: huffingtonpost.com, netdoktor.dk, ekstrabladet.dk, videnskab.dk.