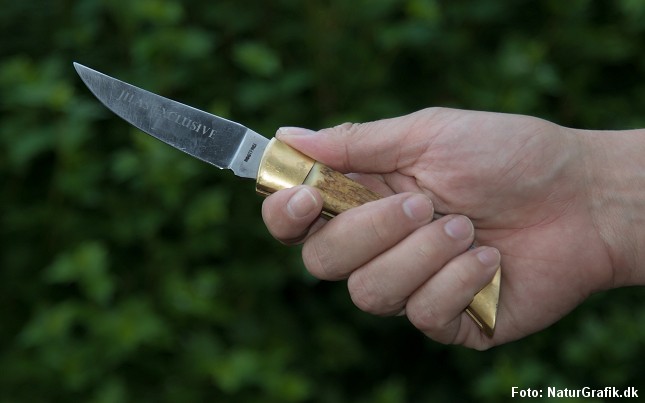 Friluftsfolket, spejdere, fiskere og jægere må igen bære knive.
Folketinget vedtog i foråret 2016 endelig en ny og længe ventet knivlov. Den gamle knivlov havde til hensigt at forbyde kriminelle at bruge kniv i nattelivet, men ramte i højere grad alle dem, der til daglig brugte en kniv som et værktøj – landmænd, jægere, fiskere, spejdere – og i det hele taget friluftsfolket, der risikerede høje straffe for at bære kniv.
Der skal være et fornuftigt formål med at bære kniv.
Den nu reviderede knivlov har ændret reglerne, så du igen må have dit multitool, schweizerkniv eller dolk i bæltet, hvis du f.eks. skal en tur i skoven f.eks. på jagt, svampe- eller vandretur. Også selvom knivens blad måler mere end 7 cm. Udgangspunktet er at alle almindelige knive og dolke bliver lovlige at bære – dog undtaget udprægede kampknive som springknive, butterflyknive, kastestjerner og lignende. Kravet er at knivens bruger bærer kniven til brug for et "anderkendelsesværdigt formål". Det betyder med andre ord at du skal have en fornuftig grund til at have kniven på dig.
Store dolke bliver lovlige at bære i hverdagen, hvis kniven/dolken har et fornuftigt anderkendelsesværdigt formål.
Knivklinger, der overstiger 12 cm, må fremover anvendes i erhverv, til husholdningsbrug eller til brug ved jagt, lystfiskeri eller sportsudøvelse eller til et andet lignende anerkendelsesværdigt formål, hvis de er udformet og lavet til formålet. Sådanne dolke og knive kan erhverves, besiddes og bæres til den nævnte brug.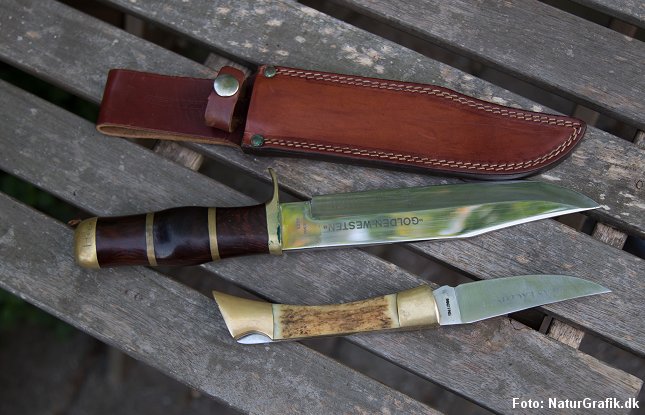 Knivloven skærpes i nattelivet og ved større forsamlinger.
Reglerne for knive i nattelivet og større forsamlinger f.eks. koncerter, bliver til gengæld helt forbudt – på lige fod med knive i flyvemaskiner. Man må altså fremover IKKE bære nogen som helst form for kniv i nattelivet, til fodboldkampe, koncerter og andre store arrangementer, hvor der er mange mennesker samlet.
Den nye knivlov trådte i kraft den 1. juli 2016. Se hele lovteksten.
/NL
Kilder: justitsministeriet.dk, spejder.dk, jaegerforbundet.dk.