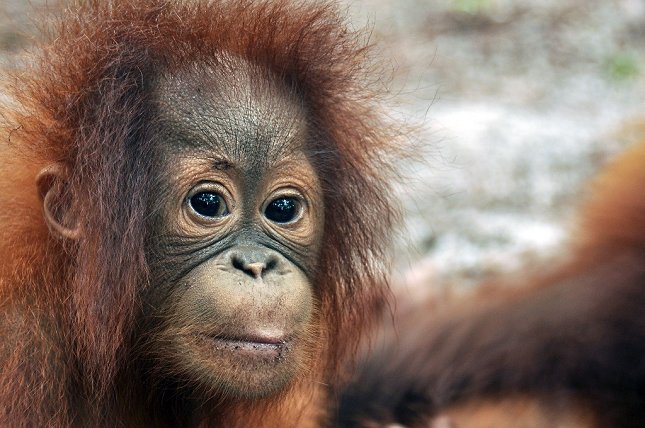 Orangutangen ændrer status til kritisk truet.
For få dage siden ændrede FN-organet IUCN (International Union for Conservation of Nature) status for Borneos orangutanger. Menneskeaben flytter sig fra en status som truet til kritisk truet.

"En trist udvikling, om end den ændrede status var forventet på grund af et enormt pres på orangutangens sidste levesteder," forklarer den danske organisation Red Orangutangens direktør Claus Staunstrup Nilsson.
En ny undersøgelse estimerer, at 86% procent af orangutangerne i 2025 vil være forsvundet i forhold til bestanden i begyndelsen af 1970'erne. Det opfylder kriteriet A4 for IUCN's definition af kritisk truet.
"Det er meget sørgeligt. Den ændrede status betyder, at Borneos orangutang vurderes til at have en ekstrem høj risiko for at uddø i naturen" forklarer Claus Staunstrup Nilsson.
Rydning af regnskov er den største trussel.
I løbet af de sidste godt 50 år har orangutangerne mistet levesteder i Borneos regnskove svarende til et areal på 3.5 gange Danmarks størrelse.
"Den største trussel mod orangutangen er rydningen af dens levesteder. Det estimeres, at op mod 3.000 orangutanger hvert år dør på grund af afskovningen, og når orangutangen så samtidig passer på dens ene unge i op til otte år, er det en meget uheldig kombination" udtaler Claus Staunstrup Nilsson.
Alene mellem 2000 og 2013 blev seks millioner ha urørt regnskov ryddet på Borneo, verdens tredje største ø. Et regnskovsområde svarende til halvdelen af England.
/JN
Red Orangutangen er en dansk organisation, som arbejder for at redde den udryddelsestruede orangutang og dens regnskovshjem.
Kilde: redorangutangen.dk