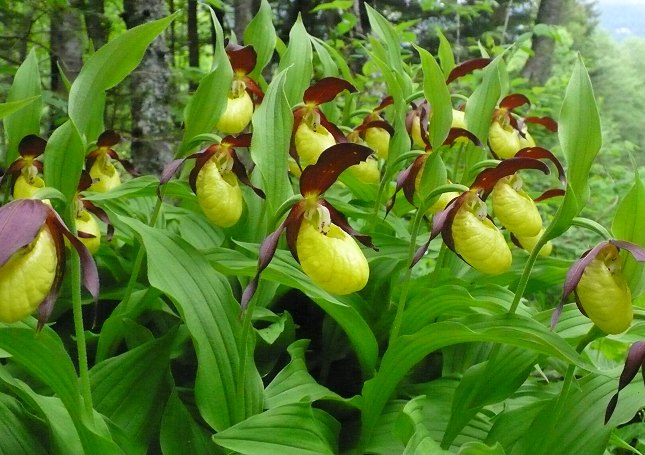 De sjældne frueskov-orkidéer er fjernet fra det ene af kun to voksesteder i Danmark. Orkidéerne vil fremover blive videoovervåget, oplyser Naturstyrelsen.
Europas mest imponerende orkide.
Det er ikke mindre end Europas mest imponerende orkide Fruesko (Cypripedium calceolus) som gerningsmændene har været efter i Rold Skov. Men det er ikke første gang, at orkidéerne har været udsat for hærværk. I 2012 blev der klippet hul i hegnet, der beskytter de sjældne orkidéer og ikke mindre end 44 blomstrende orkideer forsvandt. I 2015 var der blot 63 blomstrende fruesko-orkidéer i skoven mod næsten det dobbelte i 2012 før hærværket.
De store, flotte blomster er denne gang skåret af helt nede ved jorden og årets frøsætning er derved gået tabt. Ifølge skovrider i Naturstyrelsen Himmerland, Bendt Egede Andersen er det trist, at nogle plukker de sjældne orkidéer og derved ødelægger det for andre som gerne vil opleve de flotte blomster.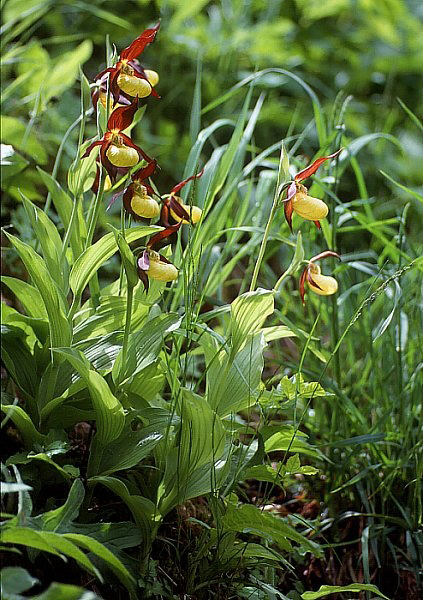 Bedre sikring i fremtiden.
Naturstyrelsen vurderede at man allerede havde sikret de sjældne, fredede orkideer mod tyveri og hærværk, da der er opsat et hegn rundt om området, hvor blomsterne gror.
En indhegning som tilgodeser de af skovens gæster, som ønsker at se den imponerende orkide. Men da hegnet åbenbart ikke er nok til at beskytte de sjældne planter vil orkidéerne her fremover blive videoovervåget. Det oplyser skovfoged Leif Lyngsø. Episoden er endvidere blevet politianmeldt.
Alle orkideer er fredet.
Orkideen fruesko findes kun to steder i Danmark. Det ene sted er Rold Skov og det andet sted ligger også i Himmerland. Det er dog på et privat areal med græssende kreaturer, hvor der ikke er adgang for publikum.
Det er ikke kun Fruesko-orkideen som er fredet. Alle orkideer i Danmark er fredet og må derfor hverken graves op eller plukkes. Orkideer lever et kompliceret samliv med bestemte svampe og andre mikroorganismer i jorden og har derfor helt specifikke krav til deres levesteder. Hvis de graves op og flyttes vil de ikke overleve uden de samme betingelser.
MR/
Kilde: Nordjyske, Naturstyrelsen.dk.