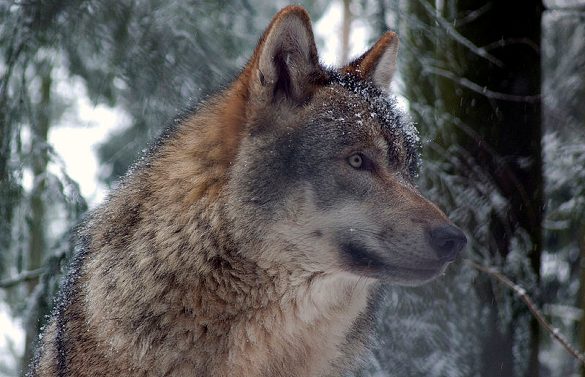 Første lydoptagelser af flere jyske ulve samlet i et kobbel 
Det frivillige, danske netværk af ulveentusiaster; ulvetracking.dk, har angiveligt optaget hvad der meget vel kan være Danmarks første ulvekobbel. Optagelserne er sendt til den engelske ulvehylsekspert Holly Root-Gutteridge, Nottingham Trent University, der vurderer at ulvehylene sandsynligvis stammer fra en ulvefamilie. Hendes kvalificerede vurdering er, at man formodentlig hører mindst tre og måske oven i købet fire ulveindivider hyle på optagelserne.
Ulvehylsekspert Holly Root-Gutteridge:
"There's at least 2 adults there – the one with a nice deep howl that's almost a baseline to the chorus is probably the male and father of the pups (rare to have unrelated males in the pack). Possibly 3 adults but I need more analysis to be sure. The low-voiced wolf is more likely to be a pure wolf. There's also pups on there but I can't seem to extract them from the recording…"
Holly Root-Gutteridge har analyseret Ulvetracking.dk's lydoptagelser med et særligt computerprogram, der kan adskille og genkende ulveindivider ud fra deres hyl. Det drejer sig om mindst to voksne og muligvis tre samt måske en eller flere unger. Hun er usikker omkring ungerne, men vurderer, at hvis der er unger, så er det ikke små hvalpe, men større unger, hvilket passer med, at optagelserne er fra januar, hvor mulige ulveunger ville være 8-9 måneder gamle.
Optagelserne stammer fra det samme naturområde i Jylland, hvor Ulvetracking.dk i januar fandt fodspor, der så ud til at stamme fra ikke blot én, men to ulve, som fulgtes ad. Danmark har måske fået sin første ulvefamilie!
Kilde: Ulvetracking.dk, Ulv i Danmark.