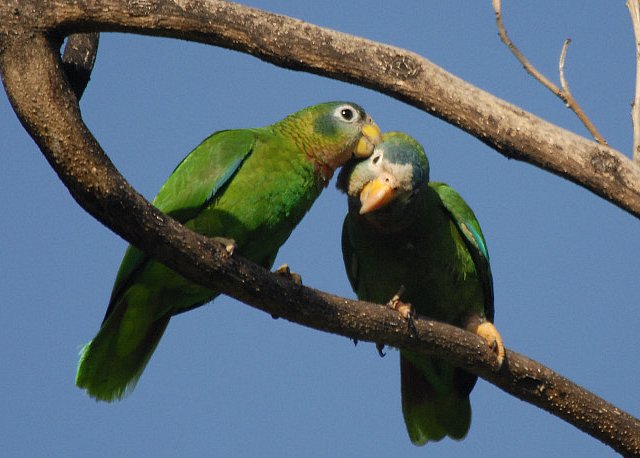 Danmarks største sag om handel med truede dyr.
650.000 kroner i bøde er dommen som en dansk mand har modtaget. Derudover bliver en del fortjeneste konfiskeret, et beløb på 231.000 kroner.
Det er et anonymt tip som har hjulpet politi, Skat og Naturstyrelsen i fællesskab til at afsløre sagen. Sagen drejer sig om ulovlig handel med 43 levende papegøjer samt 11 papegøjeæg. Der er flere truede papegøjearter blandt de handlede fugle som står på IUCN's rødliste over truede arter. Æggene samt de 30 af papegøjerne er blevet konfiskeret, men de sidste 13 af papegøjerne er forsvundet, formentlig allerede solgt videre.
Papegøjernes værdi skønnes til at være femcifrede og i visse tilfælde sekscifrede.
Politiet mangler beføjelser.
WWF Verdensnaturfondens generalsekretær Gitte Seeberg er rystet både over sagens omfang men også over de summer, som dyrene handles til.
WWF foreslår at strafferammen for illegal handel med truede dyr og planter sættes op fra nuværende et år til to års fængsel. Ifølge retsplejeloven må politiet nemlig kun lave telefonaflytning og få adgang til mailkorrespondance mm, hvis der er tale om alvorlige forbrydelser, som har udsigt til at udløse en fængselsdom på to år. Politiet mangler derfor beføjelser som det er i dag, da det er svært at løfte bevisbyrden i sådanne sager uden adgang til især mailkorrespondance.
MR/
Kilde: WWF