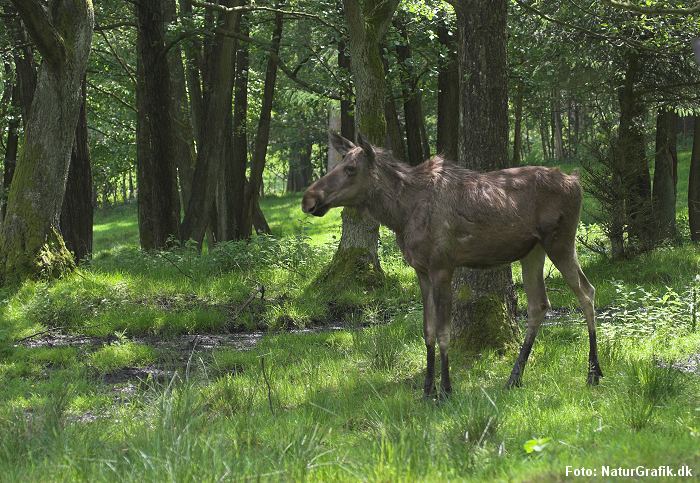 I Danmark lever elgen kun i Lille Vildmose – og kun under hegn i det store naturområde. Nu har en svensk elg dog taget den lange svømmetur over Øresund og gået i land i Nordsjælland. Det er første gang i næsten 20 år at der er observeret en vild elg i Danmark. Naturstyrelsen bekræfter, at der er tale om en cirka to år gammel elgkvie.
Elgen blev set af en bilist, der kørte på Helsingørvej nord for Helsinge. Bilisten tog billeder og et videoklip af dyret, hvor Naturstyrelsens lokale vildtkonsulent efterfølgende kunne bekræfte, at der er tale om en elg.
Der er ikke officielt bekræftet vilde elge i Danmark siden 1999, men der har været flere rygter om elge i Nordsjælland bl.a. i 2001, 2010 og så sent som i 2012 – primært i området omkring Helsingør. Der har i alle tilfælde været tale om enkeltobservationer og beskrivelser, som kunne tyde på, at der var tale om elg, men myndighederne formoder at der efter alt at dømme har været tale om kronvildt i stedet.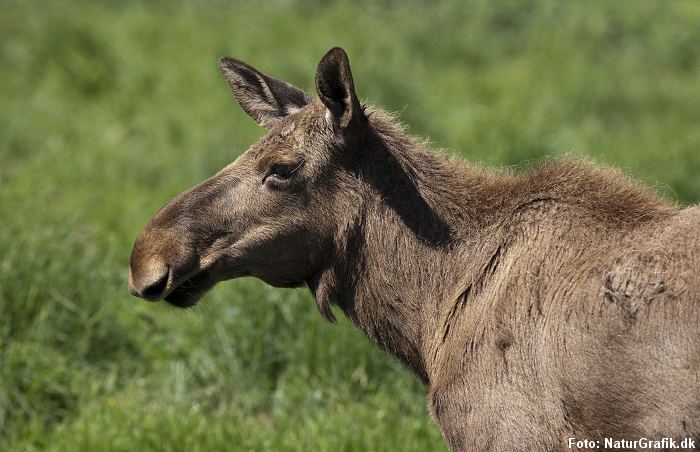 Historisk oversigt over forekomst af vilde, svenske elge i Nordsjælland.
1933
I perioden fra 1933 til 1951 levede der en elgko i Gribskov. Det fortælles om denne elg, at den blev så tam at den hver søndag morgen frekventerede bageren ved Gadekæret i Helsinge, hvor den kunne ligge på græsset i en længere periode i håbet om at få en bid morgenbrød af bagerens kunder.
1942
Ung elgtyr svømmer i land i Rungsted og dør året efter.
1946
To elgtyre kommer til Nordsjælland. En skydes i 1946, den anden forsvinder i 1953.
1956
Ung elgtyr forsøger at svømme over sundet fra Helsingborg, den opgiver halvvejs og svømmer tilbage til Sverige.
1972
En elgtyr svømmer i land ved Hellebæk, tages i karantæne i Zoo og sendes senere til svensk dyrepark.
1984
Elgtyr kommer til Sjælland. Den dræbes af en bil ved Lynge.
1986
Tre elgtyre svømmer til Marienlyst, Helsingør. To drukner, en fanges og kommer i karantæne i Zoo og sendes til tysk dyrepark.
1999
Elgtyr svømmer i land ved Hornbæk Plantage i juni, og blev observeret et antal gange i Nordsjælland. I det efterfølgende måneder vandrede elgen rundt over en god del af Sjælland og blev bl.a. observeret umiddelbart nord for Vordingborg. Elgen blev påkørt og dræbt af et godstog den 21. maj 2000 på jernbanestrækningen mellem Roskilde og Ringsted.
2018
Elgkvie (-ko) observeret og filmet nord for Helsinge den 14. juni 2018.
Kilde: Pressemeddelelse fra Naturstyrelsen.