En læser har hørt jægere omtale en såkaldt "morder-buk", men hvad gemmer sig bag dette, lidt voldsomme udtryk?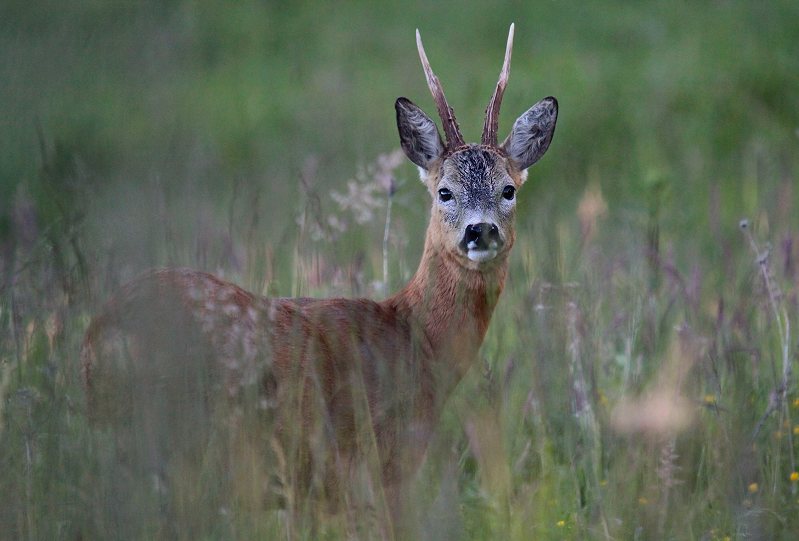 Råbukken – hannen hos rådyr, bærer en opsats på hovedet. Hos de større hjortearter kaldes det gevir, men hos rådyr altså "opsats". I jægersprog navngives bukken efter dens opsats og antal sprosser (grene) på opsatsen. En ung buk har typisk kun to små spidser (én på hver stang) og kaldes derfor en spidsbuk. En buk, hvor opsatsen forgrener sig en gang kaldes en gaffelbuk (to spidser på hver stang). Større, ældre bukke kan have tre "spidser" på hver stang – altså i alt 6 ender – og kaldes derfor en seksender.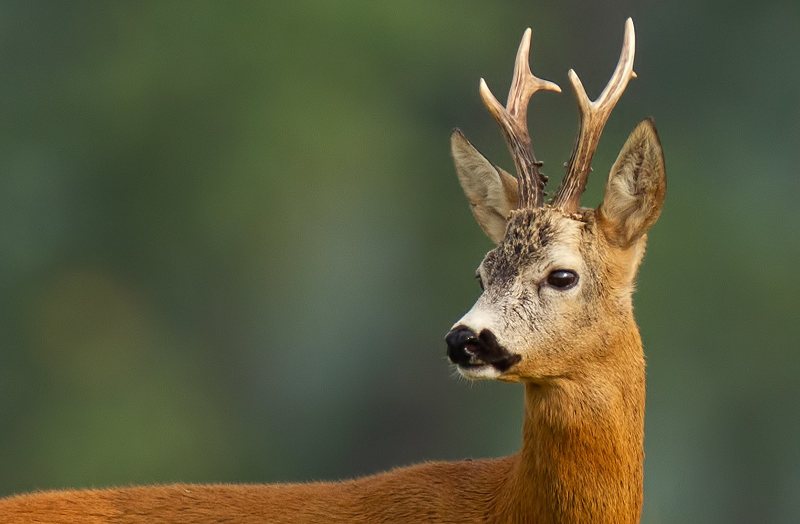 Normalt bliver bukkens opsats større og kraftigere med alderen. Dog til et vis punkt, hvor det begynder at gå den anden vej. En sådan buk kaldes en returbuk. Bukkens opsats forbliver ofte høj, men sprosserne bliver efterhånden mindre og kan helt forsvinde. Derved tilbagestår to lange spidse spyd. Disse lange, tynde stænger blev især tidligere blandt jægere anset for særligt farlige når bukkene kæmper om deres revir – og bliver derfor betegnet som "morder"
En "morder-buk" er derfor en ældre buk med en høj opsats uden sidesprosser. En morder er ikke så almindelig i den danske natur, da bukkene ofte skydes inden de når retur-stadiet.
/NL
Kilder: Jagt, vildt og våben/jvv.dk, Naturvejleder.dk.