Gedigent værk om naturfredningens stærke og svage sider.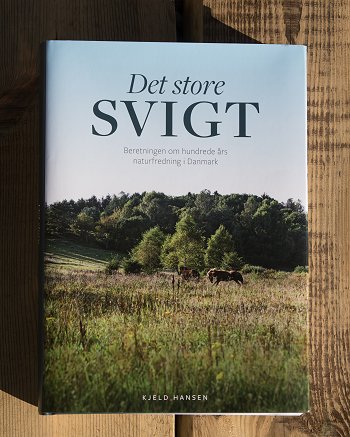 Læst af Niels Lisborg.
Det store svigt er en spændende og lærerig bog for alle med dyb interesse i dansk naturbevarelse. Jeg vil gå så vidt som at kalde bogen for en øjenåbner.
Det er dog næppe en bog, der appellerer til den brede befolkning, omend bogen er velskrevet og interessant illustreret af både historiske og nutidige fotos – og også omhandler fortællingen om nogle af de nationale naturskatte vi alle kender. Dertil er forfatteren nok for kompromisløs i sin form, dom og udlægning.
Af bogens forord fremgår at "Blandt årsagerne til det enorme naturtab og pengespild peger bogen på fredningsnævnenes inkompetence, politikernes upålidelighed og myndighedernes svigtende kontrol". Så er linjen lagt!
Forfatteren og samfundsdebattøren Kjeld Hansen er kendt for sin skarpe pen og i vanlig stil er der ikke noget der bliver pakket ind. Kjeld Hansen er kontant bogen igennem – og som bogens titel angiver følger beretning på beretning om fredninger, der har været nytteløse, hvor millioner af kroner, jf. forfatteren, er spildt.
Bogen fører indledningsvis læseren igennem historien om naturfredningens ophav og naturbeskyttelsens spæde indtog samt fortællingen om menneskets nyttesyn når det gjaldt naturen. Der er plads til spændende, historiske beretninger bl.a. om jægeren, der i Jagttidende i 1879 gengiver en levende naturbeskrivelse af sin jagt på to lærkefalke. Jeg måtte også dvæle en ekstra gang ved det gamle sort-hvide foto fra 1920'erne af en stendysse, der frarøves sine værdifulde sten af en gruppe arbejdsmænd for at blive genanvendt i datidens byggeri.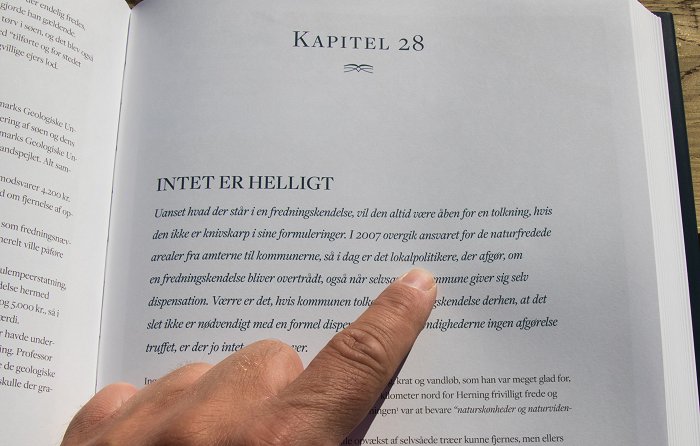 Det store svigt er en bog som alle naturforvaltere bør have på reolen. Man behøver ikke nødvendigvis være enig med forfatterens udlægning hele vejen igennem, men bogen sætter fokus på naturfredningens akilleshæle og historiske fejltagelser og der er meget viden at hente.
Annonce:
Køb værket DET STORE SVIGT hos Saxo til reduceret pris!
Både naturelskere og naturforvaltere kan have glæde af dette storværk – og drage nytte af den enorme vidensamling med solide kilder som "Det store svigt" lægger for dagen. Bogens viden kan bidrage til at imødegå forfatterens egen dystre melding om at fremtidens eneste bolværk mod det totale udsalg af Danmarks natur er naturfredningsforeningen og politikernes frygt for EU-kommissionen.
Det store svigt af Kjeld Hansen, Gads Forlag 2017, 464 sider. Vejledende pris 399,95.