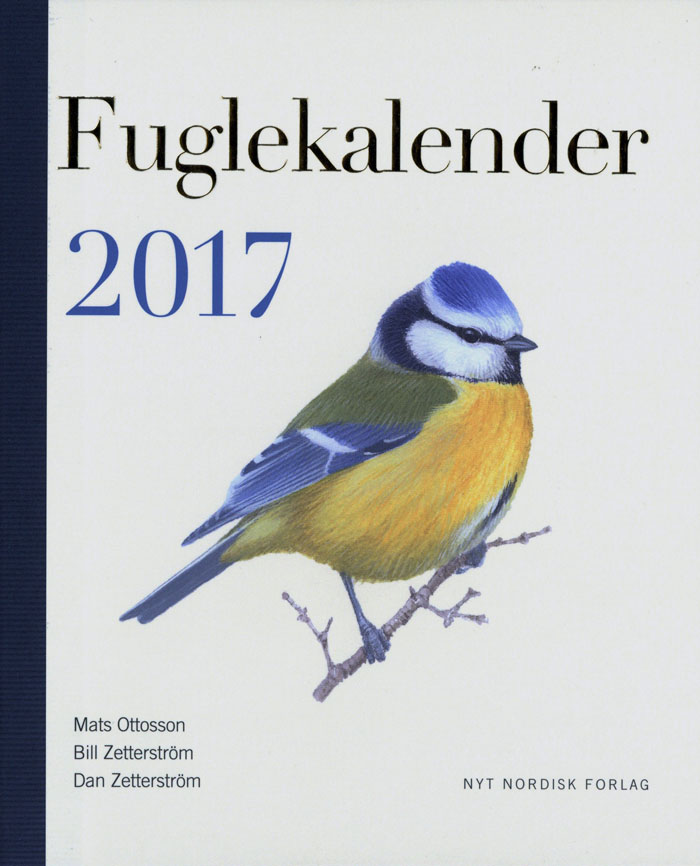 Med plads til fugleoplevelser hver dag.

Læst af naturskribent Søren Olsen.

Hver årstid har sin karakter og sine fugle. De stille vintermåneder går over i forårsmånedernes hektiske aktivitet, hvor fuglesangen tager til. Så kommer sommerens jagt på føde til de små unger. Når efteråret sætter ind, er det tid for mange fugle til at bryde op for at drage mod varmere himmelstrøg.
En god måde at følge årstidernes fugleliv på, er ved at have et foderbræt uden for vinduet, enten det så er på terrassen eller i haven. Inde i stuen kan man så have "Fuglekalender 2017", som har plads til at man dag for dag kan skrive notater om fuglene derude.
Den flotte kalenderbog er illustreret af de svenske brødre Bill og Dan Zetterström, der er blandt nogle af verdens mest anerkendte fuglemalere.
Bill og Dan Zetterström & Mats Ottosson: Fuglekalenderen 2017. 160 sider, 170 kr., Gyldendal.