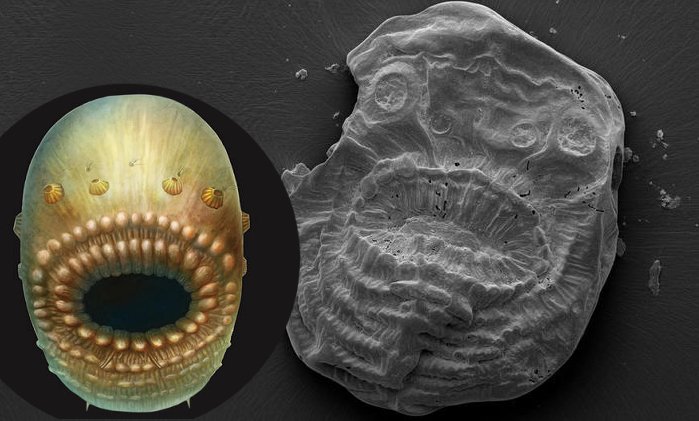 "Saccorhytus coronarius" bliver den kaldt af videnskaben. Trods en uanseelig størrelse på under 1 millimeter har den haft stor betydning for menneskeheden.
Et hold af anerkendte forskere fra Tyskland, England og Kina har fundet det hidtil ældste væsen, der menes at have lagt fundamentet for os mennesker. Med andre ord mener forskerne at det mere end 540 millioner år gamle, lillebitte havvæsen er en af de første livsformer, der siden udviklede sig til fisk og over millioner af års evolution i dag har udviklet sig til os – arten Homo sapiens – mennesket!
»Saccorhytus giver os et unikt indblik i de tidligste stadier af evolutionen af en art, der først udviklede sig til fisk og i sidste ende til os,« siger Degan Shu fra Northwest University i Kina, ifølge BBC.
Opdagelsen har involveret forskere og eksperter fra University of Cambridge i England, Universitetet i Kassel i Tyskland, Northwest University, Kina samt China University of Geosciences og Xi'an Shiyou University i Kina.
Den menneskelige forfader menes at have levet i havbundens sand og har blandt andet haft en stor mund, en tidlig version af gæller samt et tyndt lag af fleksible muskler og hud.
Dyret er fundet i det centrale Kina og er meget velbevaret, oplyser forskerne.
De nye forskningsresultater er offentliggjort i tidsskriftet Nature.
/MR
Kilder: sci-news.com, jp.dk.