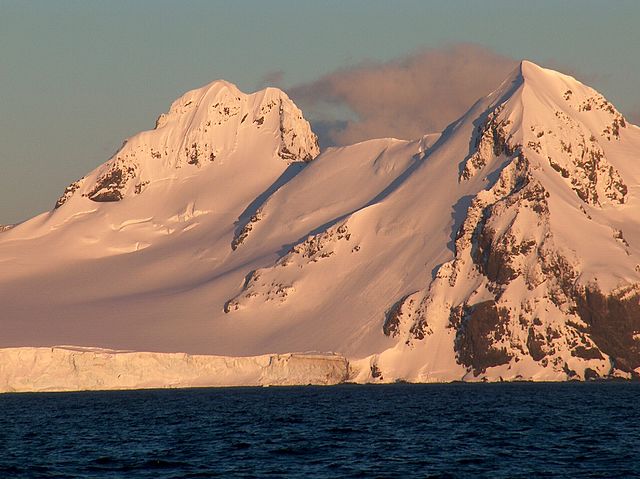 Hidtil har FN's eksperter forudset en stigning i verdenshavene på omkring en meter inden år 2100, men nu advarer forskere i en ny artikel i tidsskriftet Nature om at der kan være tale om hele to meters stigning. Et katastrofalt resultat, ikke mindst for mange af jordens lavtliggende byer som derved vil blive oversvømmet.
Antarktis gør forskellen.
Om stigningen i verdenshavene bliver en eller to meter, er ifølge eksperterne op til iskappen på Antarktis. Hidtil har eksperterne fra FN nemlig ment, at iskappen var stabil og derfor ikke væsentlig bidrog til stigningen i vandstanden. Ifølge den nye undersøgelse er iskappen dog ikke så stabil som først antaget og bør derfor medtages i beregningerne når stigningen i verdenshavene skal vurderes.
Ifølge Robert DeConto, som er professor ved University og Massachusetts Amherst og ansvarlig for den nye undersøgelse, vil en nedbrydning af iskappen på Antarktis medføre, at store stykker is knækker af og ender i havet. Et sådan kollaps vil få vandstanden i oceanerne til at stige både hurtige end forventet, men også mere end forventet.
Stigningen kan måles i centimeter.
Hvis iskappen på Antarktis begynder at kollapse, som de nye undersøgelser tyder på vil det få store konsekvenser flere steder på kloden. Hvor vi i dag måler stigningen i vandstanden i millimeter vil det i fremtiden blive i centimeter. Ifølge DeConto vil der blive tale om en decideret tilbagetrækning fra eksempelvis lavtliggende byer, da det ikke vil være muligt at beskytte mange steder for så stor en vandstandsstigning.
Ifølge DeConto er der dog også en god nyhed. Det er nemlig ikke for sent at forhindre den enorme vandstigning. Hvis der bare handles hurtigt, kan iskappen på Antarktis blive mere stabil og derved ikke bidrage til stigningen i vandstanden. Det sker ved hurtigt at nedbringe de menneskeskabte udledninger, som antages at være årsag til den globale opvarmning.
MR/
Kilde: berlingske.dk