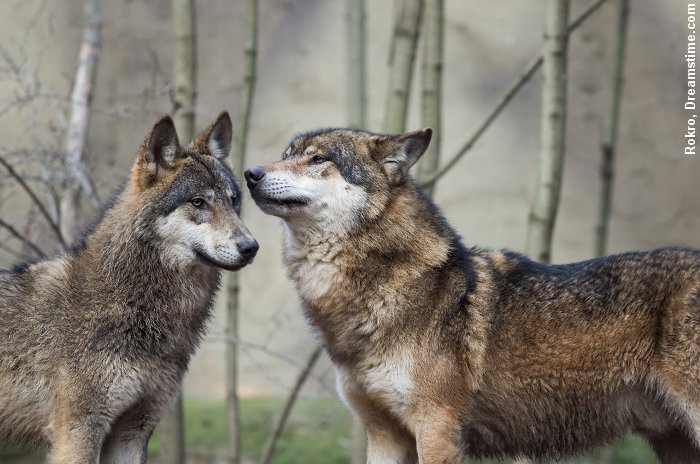 Forskere og frivillige har nu endegyldigt dokumenteret forekomsten af en hunulv i Vestjylland. Tidligere er der dokumenteret han-ulve, men aldrig hun-ulve.
Beviset kom i form af to afføringsprøver, der indeholder DNA fra en hunulv, og som tilmed afslører, hvor ulven kommer fra. Prøverne er fundet af ulveentusiasten Thomas Boesdal og senere testet af eksperter i Tyskland. Hunulven er identificeret som en unge fra Göritz-Klepzig-koblet sydvest for Berlin.
Kombineret med videooptagelser af de to ulve side om side, udgør prøverne det endegyldige bevis på, at et ulvepar er flyttet permanent til Jylland. Det oplyser DCE – Nationalt Center for Miljø og Energi.
Hunulven er indvandret til Jylland fra Øst-Tyskland.
Takket være det centraleuropæiske ulvesamarbejde (CEwolf) som DCE-Aarhus Universitet er en del af, har det været muligt at fastslå hunulvens identitet og oprindelse ved at matche dens DNA-profil med det centraleuropæiske ulveregister. Ud fra DNA-profilen kan det fastslås, at hunnen, som har fået kodenavnet GW675f, er datter af Göritz-Klepzig-koblet fra sydvest for Berlin, hvor dets territorium går på tværs af grænsen mellem delstaterne Brandenburg og Sachsen-Anhalt.
Hannens identitet er fortsat ukendt, da der endnu ikke er fundet DNA fra den af en kvalitet, som gør det muligt at fastslå dens genotype.
Forsker: Flere danske ulvepar kan forventes i de kommende år.
"Med den endegyldige dokumentation for forekomst af en hunulv i Danmark, er det nu kun et spørgsmål om ganske få år før der i Danmark vil optræde ikke bare enkeltindivider og par, men også flokke af ulve. Selv hvis det første ulvepar skulle vise sig ikke at få unger, må man forvente at nye hunulve vil indvandre til Danmark i de kommende år som følge af den generelle bestandsvækst i den centraleuropæiske ulvebestand. Det er derfor forventeligt, at flere ulvepar vil etablere sig i Jylland inden for de kommende fem år," vurderer seniorforsker Peter Sunde, DCE-Aarhus Universitet.
Kilde: DCE, Aarhus Universitet/dce.au.dk.