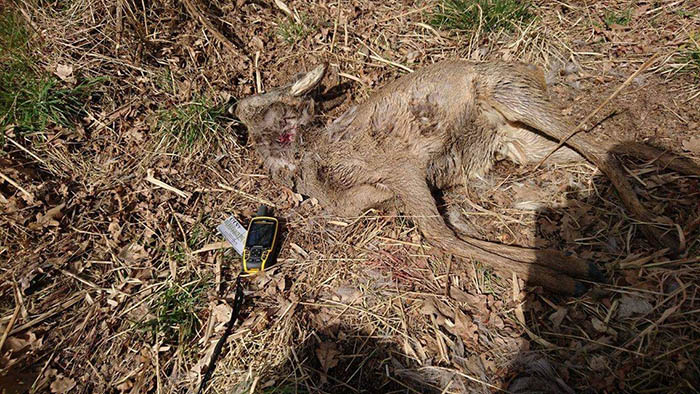 Dna-forskere er ikke i tvivl, der er fundet ulve-DNA på Fyn. DNA'et er fundet på et dødt rådyr som blev fundet af frivillige fra Ulvetracking Danmark i 2016.
Flere henvendelse om ulv på Fyn.
Siden efteråret 2015 har fynboere kontaktet Ulvetracking Danmark. De mener at have set ulv på Fyn.
Ulvetracking Danmark tog i foråret 2016 til Fyn for at undersøge henvendelserne nærmere. Her blev der fundet et dødt rådyr med bidsår på halsen. Spytprøver fra overfladesåret og en kødprøve fra selve biddet er nu blevet undersøgt utallige gange af forskere på Statens Naturhistoriske Museum. Overfladesåret viste DNA fra to hunde, men kødprøven viste DNA fra ulv. DNA-analyserne er gentaget flere gange for at fjerne tvivl om resultatet. Lektor Anders Johannes Hansen fra Statens Naturhistoriske Museum udtaler: "Nu er vi sikre på, at resultatet ikke skyldes en fejl i laboratoriet. Dermed er den mest sandsynlige forklaring på, at vi har fundet DNA-spor fra ulv i biddet, at der har været en ulv på Fyn sidste forår".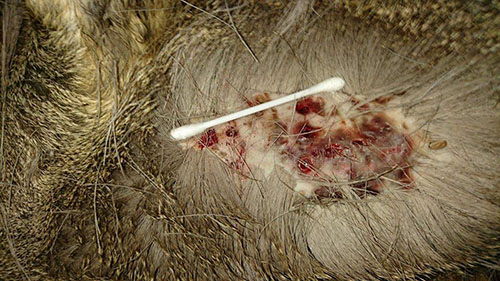 Ulven er muligvis svømmet til Fyn.
Hvordan ulven er kommet til Fyn er endnu uvist. Den kan have løbet over en af de to broer mellem Jylland og Fyn, men en anden mulighed er, at den er svømmet. Ulve har svømmehud på forpoterne og er dygtige svømmere. I naturen er der set eksempler på, at ulve har svømmet op til 13 kilometer. I Nordamerika ses ulve regelmæssigt svømme mellem fastlandet og kystnære øer.
Statens Naturhistoriske Museum har indtil nu kunne dokumentere 3 forskellige hanulve i Jylland ved hjælp af DNA prøver. Om DNA- sporet fra Fyn matcher en af de dokumenterede jyske ulve er forskere netop ved at undersøge.
Ulvetracking Danmark som er et net af frivillige, der arbejder med at dokumentere og udbrede viden om ulv i Danmark.
MR/
Kilde: snu.ku.dk