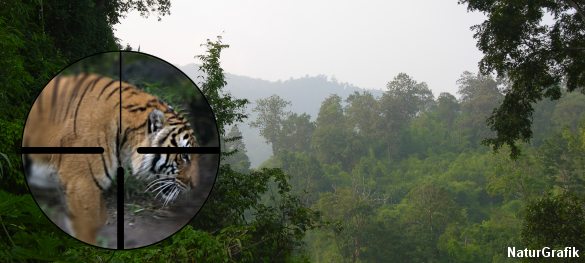 Thailand slås med krybskytter.
To thailandske skovbetjente er blevet dræbt og to andre alvorligt kvæstet i en ildkamp med krybskytter i Thung Yai Naresuan Vildtreservat i Thailands vestlige skovkompleks. Hændelsen skete under en skudveksling mellem organiserede krybskytter, der med AK-47-rifler forsøgte at jage bl.a. tigre, elefanter og gibbonaber i reservatområdet. En af krybskytterne blev selv dræbt under ildkampen. Fire andre krybskytter slap i første omgang væk fra myndighederne, men to af dem er efterfølgende fanget. De sidste to krybskytter er forsat på fri fod.
Tigre efterspurgt som ingrediens i medicin.
Tigre har en stor værdi som naturmedicin i Østasien, hvor stort set alle dele af dyret kan sælges og indgå i medicin mod forskellige sygdomme. Dyrene har ingen videnskabelig, dokumenteret virkning mod sygdomme, men folketroen er så stærk at tigre forsat er meget efterspurgt som ingrediens i traditionel kinesisk medicin – og der betales skyhøje priser for tigerens kropsdele.
Kilde: WildlifeExtra.com