Hundredevis af små næbfulde fugtigt mudder hentes hjem til redestedet og lidt efter lidt mures en fin halvkugle frem. Svalerne er sande mestre i at bygge.
Af naturvejleder Niels Lisborg
Bysvalen er en køn, lille svale med sin klare fjerdragt i blåsort og hvid i skarp kontrast. Jeg bor på landet, men bysvalen tager ikke sit navn så alvorligt og yngler lystigt lige under tag-udhænget. Nogle steder helt nede i hovedhøjde.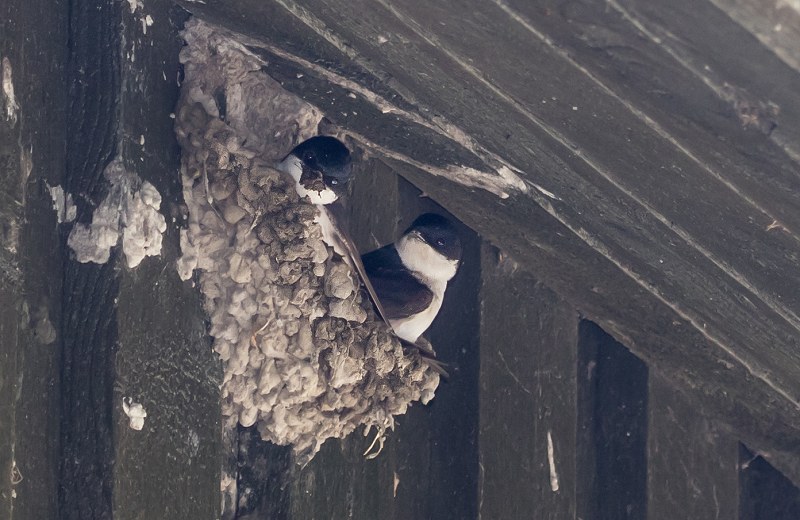 Bysvalen ankommer gerne lidt senere om foråret end landsvalen. Det giver god mening da bysvalen finder sit spisekammer af flyvende insekter højere på himlen end landsvalen, der gerne jager lavt over landskabet. De højtflyvende insekter er først talrige sidst på foråret.
Fuglen er ganske tillidsfuld – og det er måske nøglen til dens succes? Svalerne har fundet fidusen ved at bo tæt på mennesket. Den har tillid til at vi ikke gør den noget, men rovfugle og rovdyr er bange for mennesker – og holder sig helst på afstand af os. Derved nyder svalen godt af vores beskyttelse når den bor tættest muligt på os.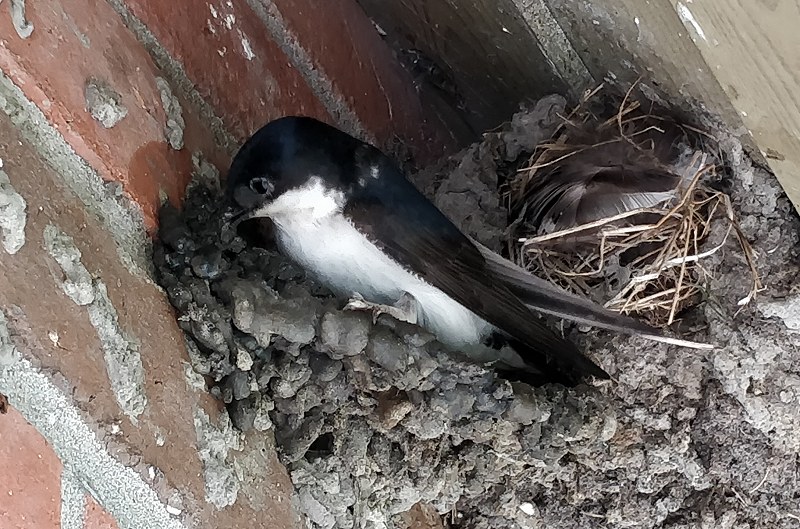 Bysvalen bygger sin rede af vådt mudder, som den med næbbet samler fra søbredder eller lignende steder og bringer det til redestedet. Her kliner svalen omhyggeligt mudderet fast på væggen – ofte oppe under tagskægget. Det er imponerende at følge processen og se hvordan mesterværket mures op med hundreder af små klumper mudder. Til sidst er den fine mudderrede helt lukket – kun med en lille åbning til ind- og udflyvning.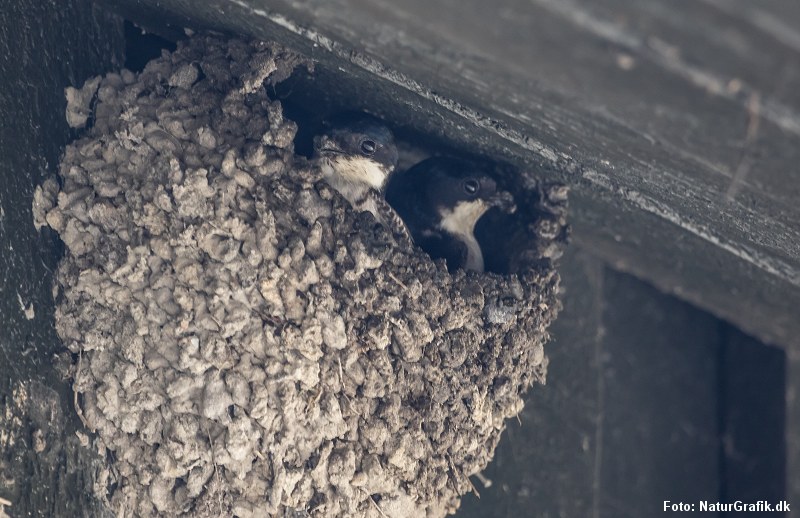 Det er ret fascinerende at de to svalearter, der yngler hos mig, evner at dele pladsen så der er plads til begge arter. Landsvalerne bygger indendørs – inde i laden, hvor bysvalerne kun bygger udendørs. Bysvalerne flyver gerne højt på himlen efter insekter, hvor landsvalerne ofte holder sig i lavere højder – nogle gange mellem benene på kreaturerne på marken, og derved deler de to arter på sin vis også fødekammeret.
I de kommende måneder har alle svalerne hektisk travlt. Måske kan der opfostres to kuld unger på danske insekter. Efter en hektisk sommer flyver fuglene mod vinterferie i Afrika i løbet af september-oktober.