Der er fuld gang i foråret – selvom nattefrosten stadig bider. De første storke er vendt tilbage til Danmark. Rederne i Smedager i Sønderjylland og Bækmarksbro i Vestjylland, er nu atter beboede af storke. Igen i år kan du følge storkelivet live på din skærm.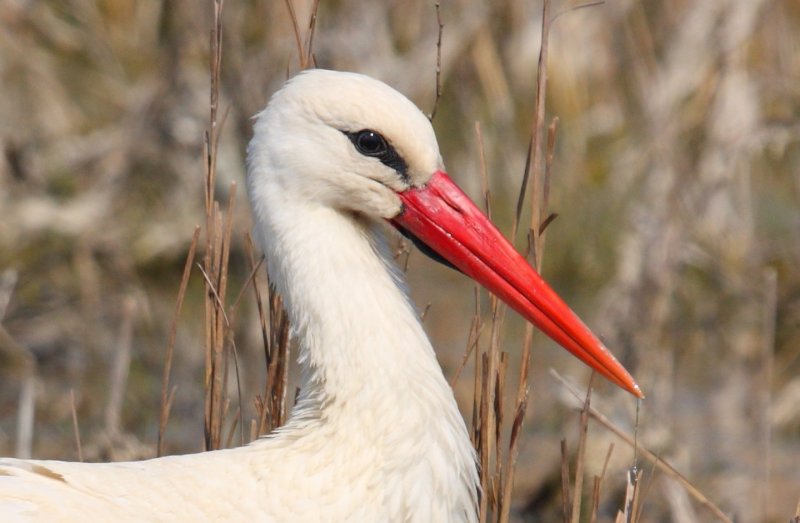 Storkereden i Smedager blev indtaget den 1. marts, oplyser Storkene.dk, mens hanstorken landede lørdag 12. marts på reden i Bækmarksbro. Begge reder kan ses på live-kamera, så nu kan du følge med med i livet i to danske storkereder.
Allerede 13. februar i år blev de første trækkende storke observeret i Danmark, hvilket er meget tidligere end normalt – og tilskrives at storkene kun har fløjet fra Sydeuropa og ikke helt fra Afrika som tidligere var sædvane for danske storke.
Følg storkereden direkte på din skærm
Se storkereden i Bækmarksbro direkte (live) her: Storkereden, Bækmarksbro.
Se storkereden i Smedager direkte (live) her: Storkereden, Smedager.
Vinterophold på losseplads i Spanien i stedet for Afrika
Storkene er bl.a. velkendt for deres lange, røde ben, men i år har han-storken ved reden i Bækmarksbro fået et grønt ben med hjem. Titusindvis af vesteuropæiske storke overvintrer på spanske lossepladser fremfor at flyve helt til Afrika. På lossepladserne finder storkene føde, men lossepladser rummer i sagens natur også affald – og Bækmarksbro-storken ser ud til at have fået et lag polyuretan-skum på benet, oplyser storkeekspert Mogens Lange Petersen fra Storkene.dk.
Polyuretan-skum bruges i forbindelse med isolering ved byggerier.
Mange vesteuropæiske storke flyver ikke længere til Afrika for at overvintre, men overvintrer i stedet på den iberiske halvø og tilbringer vinteren i Spanien eller Portugal. Klimaforandringer menes, at have ændret storkens tidspunkter for at trække, og også hvor de overvinter.
/MR
Læs også: Danske storke fravælger Afrika.
Kilder: Storkene.dk. Forsidefoto Ondrej-Prosický, Dreamstime.