En læser har en solsort i haven, der har tabt fjerene på hovedet – og spørger om det kan skyldes sygdom?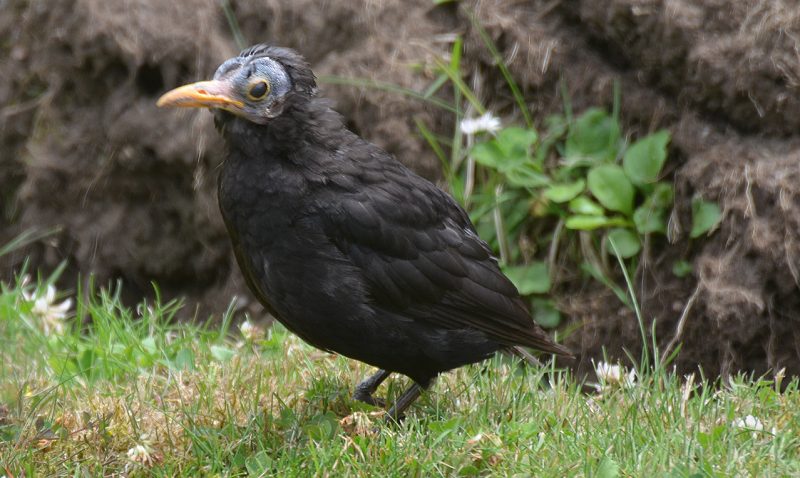 Kan skyldes stress i forbindelse med hektisk ynglesæson
Fænomenet med fugle, der taber fjerene på hovedet er ikke helt ukendt. I hvert fald, hvis vi går lidt udenfor landets grænser og googler "bald blackbird" – skaldet solsort, kommer der flere eksempler frem, hvor vi har fundet en del eksempler fra bl.a. England.
Royal Society of Protection of Birds kommer med et bud på fænomenet, der tilskrives stress i forbindelse med den netop overståede ynglesæson. Solsorten kan nå flere kuld på en sommer – nogle gange 3 kuld. Ofte tager hannen sig af de store unger fra det første kuld, mens hunnen allerede ruger på æggene til andet kuld. Det betyder at hannen bruger mest tid med at fodre de altid sultne unger.
Nogle eksperter, herunder dyrlæger, peger på at mideangreb og virussygdom også kan forårsage fjertab. Der kan altså være flere årsager til fjertabet.