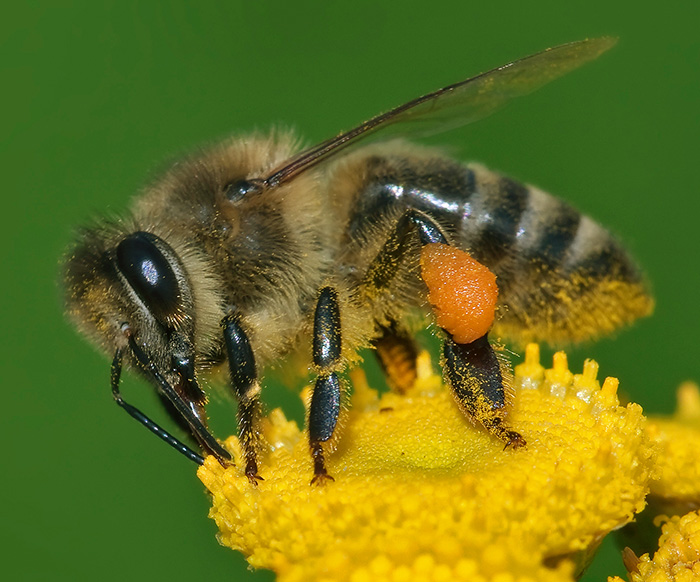 Det er nu bekræftet, at en bredt anvendt sprøjtegift indenfor landbruget, hæmmer biernes flyveevne.
Hæmmet flyveevne.
Det er forskere fra University of California som har lavet det nye studie der er offentliggjort i Scientific Reports. Ved at konstruere en såkaldt "flyvemølle" til bierne har det været muligt, at studere i detaljer, hvordan ellers sunde og raske bier markant fik hæmmet evnen til at flyve når de blev udsat for nikotin-pesticider. Mængden af pesticid som bierne blev udsat for, stemte overens med hvad bierne ville indtage når de almindeligvis flyver ud efter forråd. Langtidseksponering for sprøjtegiften reducerede biernes evne til at flyve, men også korttidseksponering havde konsekvenser. Her blev biernes flyvning uregelmæssig, hvilket alene kan mindske chancen for at de vender hjem til kolonien.
Afhængig af deres flyveenve.
Hvis bierne mister deres evne til at flyve, kan det få alvorlige konsekvenser for fremtidens bikolonier. Ifølge Simone Tosi som er medforfatter på studiet og Ph.d. stipendiat, afhænger honningbiernes overlevelse af deres evne til at flyve. Det er den eneste måde de kan samle føde på. Endvidere er biernes flyveevne også afgørende for, at vilde planter og afgrøder bliver bestøvet. Mange af de fødevarer som mennesket indtager er netop et resultat af biernes bestøvning.
Tilsyneladende "harmløse" gifte dræber bier.
To forskellige udenlandske forskergrupper – fra britiske University of Stirling og franske INRA har tidligere også lavet hvert deres forsøg med insektgifte, som bliver brugt af landbruget i Danmark. Forsøg viste at sprøjtemidler, der på papiret er harmløst, havde en meget skadelig effekt på bier. Det skriver Videnskab.dk.
Studiet viste også spor af sprøjtemiddel i det nektar, pollen og vand som bierne havde indsamlet. Studiet foregik over flere måneder.
MR/
Kilder: videnskab.dk, nature.com.