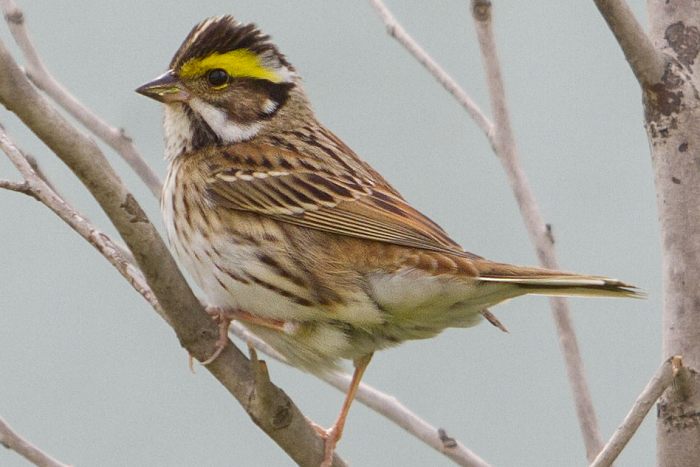 Gulbrynet værling set i Skagen – 5-6 tusinde kilometer fra fuglens normale hjemmebane. Arten er aldrig tidligere set i Danmark.
For første gang nogensinde er en Gulbrynet værling (Emberiza chrysophrys) set i Danmark. Den lille fugl, der cirka er på størrelse med en gulspurv, blev observeret i en have i Skagen. Observationen er ret usædvanlig, idet fuglen normalt lever 5000-6000 km mod øst omkring Mongoliet, det centraløstlige Rusland og Kina. Fuglen plejer slet ikke at trække op på europæiske kanter og den er hidtil kun set to gange i Skandinavien. Det er kun 12. gang at fuglen er set i Europa.
Skagen regnes for et af Europas bedste steder at observere fugle på træk om foråret og lokaliteten byder ikke sjældent på overraskelser.
Endnu en ny art for Danmark, Lille sejler.
Tidligere på måneden blev Skagen hjemsted for en anden observation med samme status: Ny art for Danmark. En Lille Sejler (Apus affinis) blev set af ornitologer fra Skagen Nordstrand. Lille sejler er normalt udbredt i store dele af Afrika, i dele af Centralasien og dele af Indien. Foråret 2018 har således budt på to store fuglesensationer.
/MR
Kilde: Dr.dk, b.dk, pandion.dk.