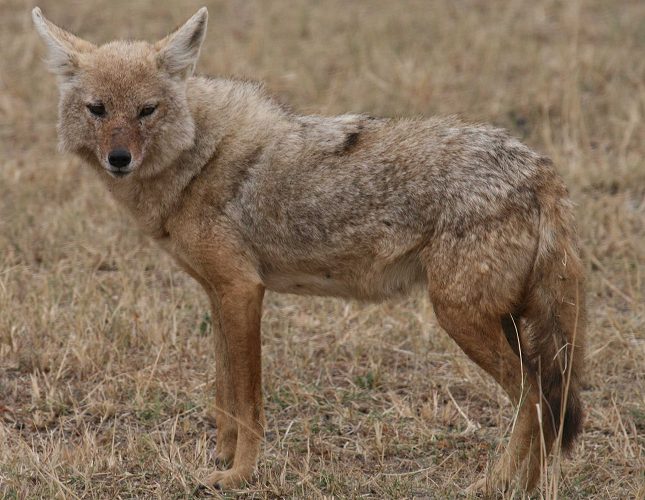 Der er nu to arter af guldsjakaler på planeten!
For første gang i 150 år er der opdaget en ny art i hundefamilien (Canidae) i Afrika.
Det er forskere fra Smithsonian Conservation Biology Institute (SCBI) og University of California, Los Angeles (UCLA), der står bag opdagelsen. Guldsjakalen (Canis aureus) i Afrika har længe været betragtet som den samme art som de guldsjakaler, der findes over hele Eurasien, med de nærmeste bestande i Mellemøsten.
Guldsjakalen er den tungeste af alle sjakaler, og den eneste art, der hidtil er regnet for at forekomme uden for Afrika.
Selvom guldsjakalen gerne bliver grupperet med andre sjakaler, viser genetiske og morfologiske forskning, at den gyldne sjakal er tæt beslægtet med den grå ulv og prærieulven.
En art bliver til to arter.
Nyere forskning viser nu, at guldsjakalen bør opdeles i to forskellige arter. Nogle af de afrikanske guldsjakaler er endnu nærmere beslægtet ulven (Canis lupus).
DNA-resultater af undersøgelsen giver en solid dokumentation for, at bestandene af guldsjakaler i Afrika og Eurasien bør anerkendes som to separate og adskilte arter, og det er nu blevet foreslået, at de eurasiske arter bør navngives eurasisk guldsjakal.
/NL
Guldsjakaler.
Guldsjakaler er et dyr i hundefamilien. De når en længde på 60-110 cm med en hale på 20-30 cm og vejer 7-15 kg. Dyrene lever i det sydøstlige Europa, i det nord- og østlige Afrika og i det vest- og sydlige Asien. Guldsjakalen er stort set altædende.
Kilde: WildlifeExtra.com