Undersøgelser viser at motion styrker din krops forsvarslinjer mod virus. Endnu en grund til at spænde vandrestøvlerne på og tage ud på tur.
Af Marianne Riis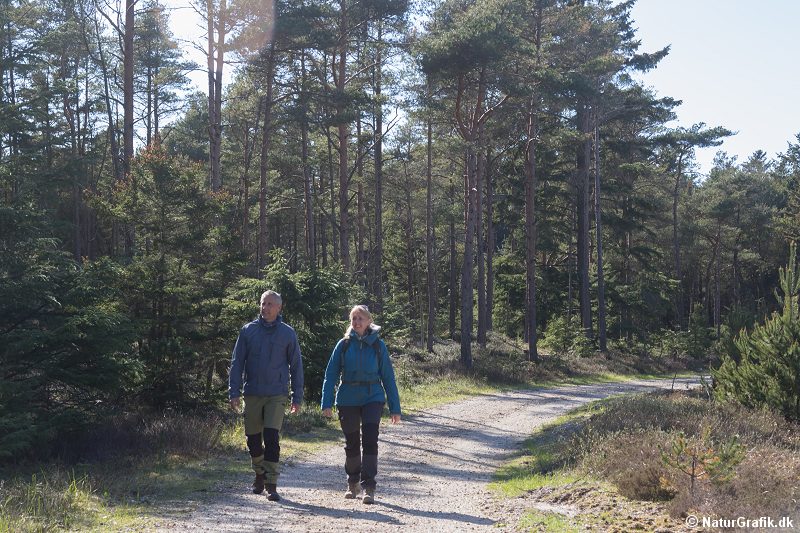 Motion styrker vores immunforsvars forsvarslinjer. Epidemiologiske undersøgelser viser, at personer, der er aktive, får signifikant færre infektioner i øvre luftveje om året end mindre aktive mennesker. Det skriver bl.a. de engelske medier The Conversation og The Independent med henvisning til forskningsuniversitet University of Bath.
"moderat motion som en løbetur eller vandretur gavner også immunfunktionen – og styrker os mod virusangreb"
Vi har alle længe vidst at fysisk aktivitet forebygger en lang række af de mest almindelige befolkningssygdomme. Det gælder bl.a. hjertekarsygdomme, type 2-diabetes, forhøjet blodtryk, knogleskørhed og flere kræftformer, men regelmæssig, moderat motion som en løbetur eller vandretur gavner også immunfunktionen – og styrker os mod virusangreb.
Sundhedsstyrelsens anbefalinger
I følge Sundhedsstyrelsen bør voksne under 65 år være fysisk aktiv mindst 30 minutter om dagen. Aktiviteten skal være med moderat til høj intensitet og ligge ud over almindelige kortvarige dagligdagsaktiviteter. Hvis de 30 minutter deles op, skal aktiviteten vare mindst 10 minutter.
Motion forbedrer blodomløbet
Træning øger blodomløbet og flytter de hvide blodceller bedre rundt i kroppen. De hvide blodceller har bl.a. til opgave at finde og angribe indkommende viruspartikler i kroppen.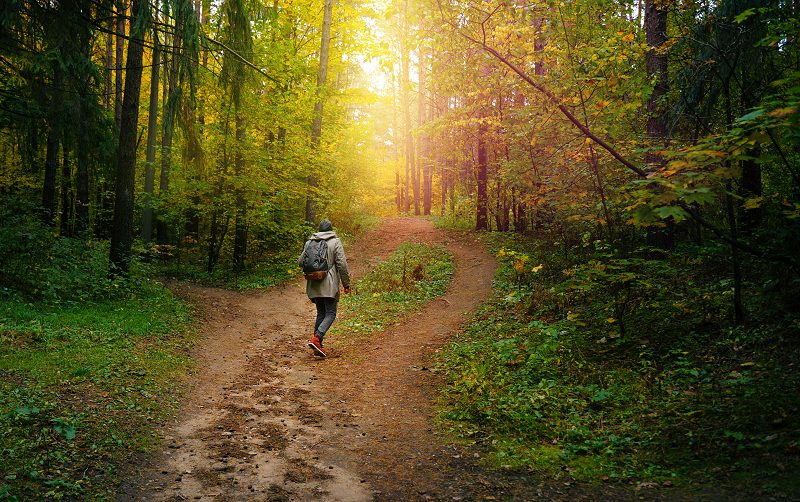 Bedre sårheling
Mennesker, der regelmæssigt er aktive, har bedre sårheling end stillesiddende mennesker. Hurtigere og optimal sårheling mindsker risikoen for at, at virus og fremmede bakterier kan trænge ind i kroppen. Søvn nok ser også ud til at være en betydende faktor for vores immunforsvar.
På den anden side af Atlanten – over there – anbefales voksne amerikanerne at dyrke 150-300 minutters moderat motion om ugen i følge Physical Activity Guidelines for Americans. De færreste amerikanere følger anbefalingerne, anslået kun 20 %.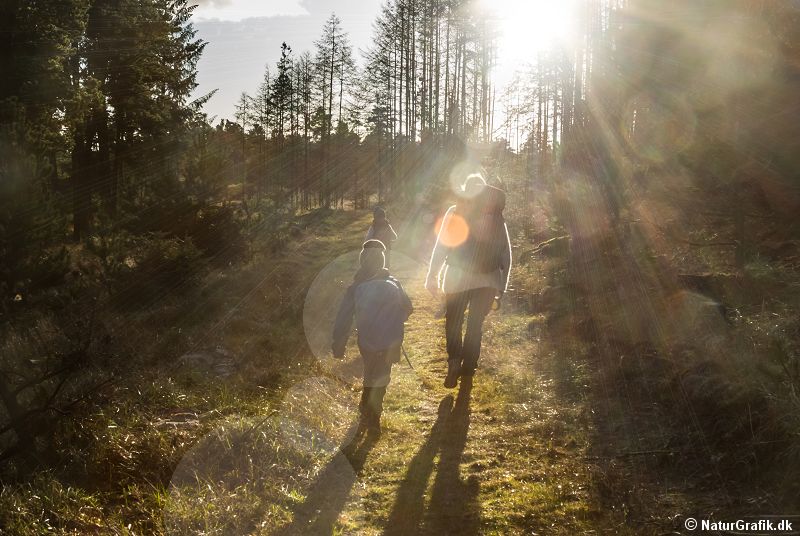 De fleste af os ved det godt i forvejen: Alsidig, varieret kost, søvn og motion har betydning for vores sundhed!
Gode muligheder for ud-på-tur-oplevelser
I Danmark har vi heldigvis masser af muligheder for selv at tage ansvar og styrke vores sundhed. Vi har en del tilgængelige naturområder med gode stisystemer – og en lang kystlinje, der egner sig godt til vandreture.
Styrk dig selv og dit forsvar! Gå en tur ud i lyset – og få i tilgift oplevelser og indtryk med hjem.

Se også:
En halv times daglig vandretur i naturen giver et bedre liv.
Tag ud i vinterlyset og få styrket energi.
Kilder: businessinsider.com, The independent, Videnskab.dk, iilvid.dk, vidensraad.dk, netdoktor.dk.