Ved en del bryllupper er traditionen med at smide ris efter brudeparret blevet stoppet af hensyn til fuglene, der spiser risene. Men er det sandt at fuglene ikke kan tåle ris?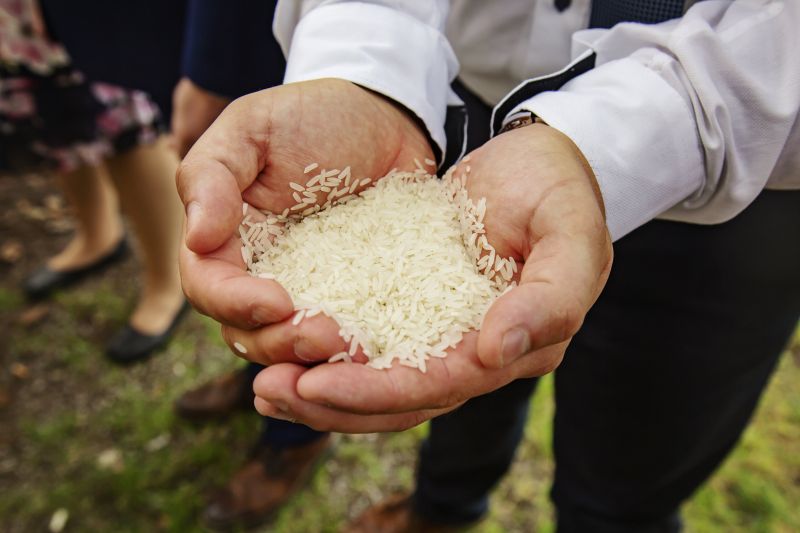 At kaste ris efter brudeparret er en tradition, der kendes over store dele af verden. Oprindeligt er riskastning et frugtbarhedsritual – hvor riskastningen symboliserer et godt og frugtbart ægteskab. I Nordeuropa kendes traditionen helt tilbage i 1800-tallet, men skikken menes oprindeligt at gå helt tilbage til det gamle Rom.
Sejlivet myte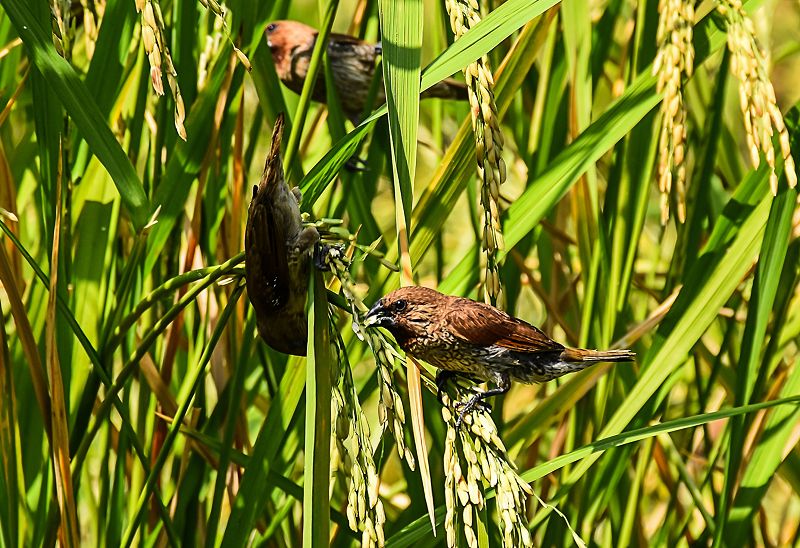 I de senere år er mange blevet opmærksomme på at fuglene spiser risene, der efterfølgende risikerer at dø, da risene svulmer op i fuglenes mave, men er det rigtigt spørger en læser? Dyrlæger og forskere har talt for og imod. Nogle steder har kirker ligefrem forbudt det ældgamle ritual.
NaturGuide.dk har gravet i sagen og konklusionen er at ris ikke er farligt for fuglene. I hvert fald ikke farligere end en række andre alternativer som korn og gryn m.m. Det er altså en sejlivet myte, at fuglene ikke tåler at spise ris. Umiddelbart vil det da også undre, da tusinder af vilde fugle i Asien æder store mængder ris direkte fra rismarkerne – ofte til stor frustration for risbønderne.
Undersøgt af University of Kentucky
Det er bestemt ikke en ny myte. Allerede tilbage i 2002 fik biologi-professor Jim Krupa sine studerende ved University of Kentucky til at undersøge myten i praksis. Her undersøgte man hvor meget forskellige typer korn udvider sig og fandt frem til, at hvide ris ikke udvider sig mere end korn der bruges til fuglefoder, når de lægges i blød. Derudover blev professorens egne fugle (en samling duer) fodret med ris og vand gennem 12 timer. Duerne viste ingen tegn på problemer ved at spise ris. Med egne ord konkluderede professoren at "They just loved it and now they're kind of addicted to it." Resultaterne blev dengang publiceret i The American Biology Teacher Journal.
Interessen for emnet gælder ikke kun i Danmark. Verden over har en del medier beskrevet myten bl.a. amerikanske Livescience.com.
/MR
Kilder: Illvid.dk, Jyllands-Posten.dk, Livescience.com, coleswildbird.com, liveabout.com.