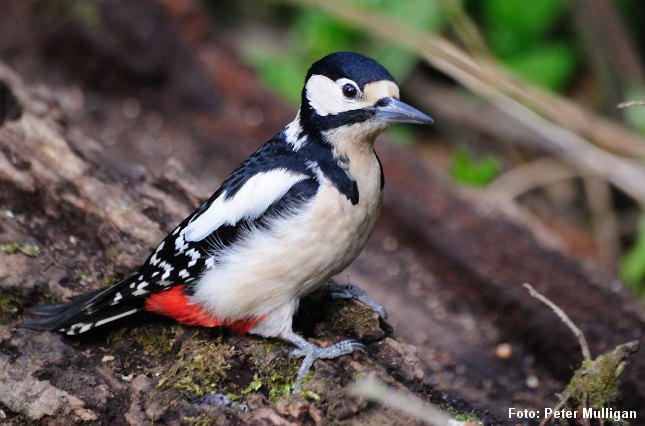 En læser spørger hvorfor det hedder en flagspætte? "Er det fordi flagspætten bærer de rød-hvide farver?
Umiddelbart er det et godt bud på flagspættens danske navn, men oprindelsen menes at skulle findes mod syd hos vores tyske naboer. Navnet "flag" kommer sandsynligvis af det tyske "fleck", der betyder plet og refererer til de hvidplettede vingefjer.
Det danske navn flagspætte menes altså at have oprindelse i et tysk låneord og egentlig betyde plettet spætte.
I Danmark yngler to arter af flagspætter – Stor Flagspætte og Lille Flagspætte.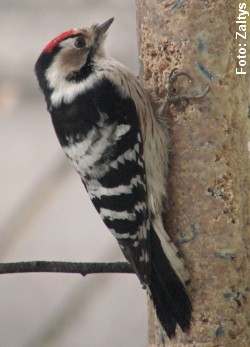 Europas almindeligste spætte
Stor flagspætte (Dendrocopos major) er trods navnet ikke større end end solsort. Den hører til de mest talrige spætter i Europa og yngler i de fleste europæiske lande med undtagelse af Irland. Stor flagspætte hakker gerne selv sit redehul – fortrinsvis i gamle, udgåede træer eller bævreasp. Om vinteren søger den gerne til nåleskove, hvor den for en stor del lever af grankoglernes frø.
Europas mindste spætte
Lille flagspætte (Dendrocopos minor) er en fåtallig ynglefugl i Danmark med kun omkring 50 ynglepar. Den er ikke større end en gråspurv og er dermed Europas mindste spætte.
Udover de to flagspætte-arter yngler også sortspætten og grønspætten i Danmark.
/NL
Kilde: dofbasen.dk, skoven-i-skolen.dk, Wikipedia.