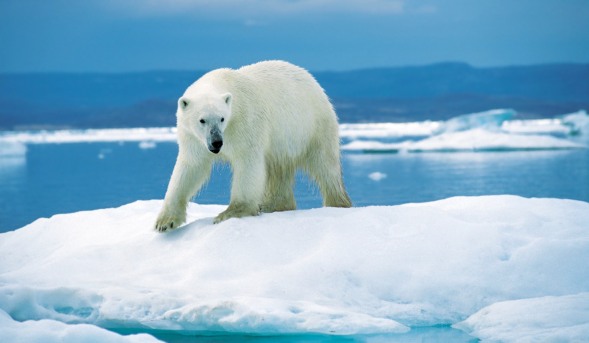 En ny undersøgelse fra University of Stanford giver anledning til bekymring for om dyr og planter formår at tilpasse sig den hurtigste klimaforandring som jorden har set siden dinosaurernes tid.
Klimaforskere advarer: Et nyt studie giver grundlag for bekymring om hvorvidt dyr og planter kan nå at tilpasse sig de hurtigste klimaforandringer jorden har set.
I en artikel i tidsskriftet Science advarer klimaforskere Noah Diffenbaugh og Chris Field fra University of Stanford i USA om, at klimaforandringer i løbet af det næste århundrede vil være mindst 10 gange hurtigere end de klimaændringer jorden har oplevet i de sidste 65 millioner år.
Hvis klimaforandringerne fortsætter med nuværende fart, frygter forskerne at det ville føre til en betydelig stressbelastning af de landbaserede økosystemer jorden rundt, hvor mange arter vil blive tvunget til at ændre sig i takt med klimaet.
"Vi ved fra tidligere klimaændringer at økosystemer har svært ved at tilpasse sig nogle få graders globale temperaturændringer selv om ændringerne er sket over flere tusinde år", siger klimaforsker Noah Diffenbaugh fra Stanford University til netportalen Phys.org.
"Men den kurs vi har på nu tvinger disse ændringer til at ske over årtier. Det er mange gange hurtigere og vi ser allerede nu at nogle arter udfordres alvorligt ved de hastige klimaforandringer.
Rekonstrueret jordens varmeste periode
Stanford-forskere har rekonstrueret den mest varme periode jorden har oplevet i de sidste 65 millioner år og sammenlignet det med, hvad vi kan komme til at opleve i dette århundrede, hvis klimaændringer fortsætter i nuværende tempo.
Dengang tog det ti tusinde år at nå frem til en temperaturstigning på 5-6 grader. Til sammenligning viser forskernes klimamodeller, at vi vil være i stand til at opleve en temperaturstigning på op til 8 grader allerede i slutningen af år 2100.
"Om det er dette scenarie for klimaforandringer som bliver det reelle, vil i høj grad blive afgjort af os mennesker", afslutter Diffenbaugh og Field i artiklen i Science.
Skove er blandt de økosystemer, der kan have problemer med at tilpasse sig klimaforandringerne. Skovdød i blandt andet Amazonas har været linket til ekstreme klimaforhold, såsom tørke, varme og meget vind.
Kilde: Forskning.no