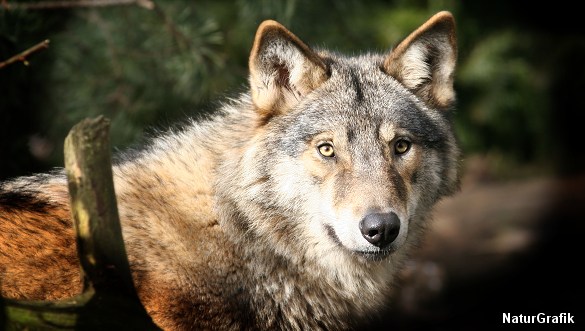 Kalv overraskende dræbt og spist af hund, ifølge dna-prøver.
Mellem fredag den 18. juni og lørdag den 19. juni blev der dræbt en nyfødt kalv i en indhegning i Gludsted ved Ejstrupholm i Ikast-Brande Kommune, Midtjylland. Alt pegede på et ulveangreb – ikke mindst fordi en god del af kalven var ædt og historien blev straks lanceret i lokalavisen under overskriften "Ulveangreb i Gludsted: Kalv dræbt"
Alt pegede på et ulveangreb – ikke mindst fordi en god del af kalven var ædt.
TV MidtVest fulgte trop under overskriften "Nyt blodigt ulveangreb?", der fik bølgerne til at gå højt i kommentarfeltet på tv-stationens hjemmeside, hvor både ulvetilhængere og ulvemodstandere ytrede sig.
"Vi kan ikke afvise, at det er en ulv eller hund. Det må prøverne vise", udtalte Naturstyrelsens lokale vildtkonsulent til TV Midt Vest. Nu er prøverne med dna-resultaterne kommet retur og de viser overraskende at det ikke er en ulv, men en hund der stod bag. Det samme gælder for det dræbte midtjyske lam ved Hodde. Her pegede dna-prøven også på hund og ikke ulv. Det oplyser Naturstyrelsen.
Bekræftet ulveangreb ved Hemmet og Skærbæk
Derimod har dna-analyserne bekræftet at den kalv, der blev fundet dræbt ved Hemmet ved Skjern i sommers er dræbt af en han-ulv. Det samme gør sig gældende for de to får, der blev fundet dræbt ved Skærbæk nær Vadehavet.
"Det er endnu for tidligt at sige om der er tale om to nye ulve, eller om det er en af de tre han-ulve, som vi med sikkerhed ved opholdt sig i Midtjylland i foråret og forsommeren. Det er slet ikke usandsynligt, at det er de samme ulve, for ulve kan uden problemer tilbagelægge hundredvis af kilometer om dagen, så en ulv kan hurtigt komme fra Midtjylland til Vadehavet, hvor der er fundet to ulvedræbte får". Det oplyser biolog Hans Erik Svart fra Naturstyrelsen.
Kompensation for tab af dyr, dræbt af ulv.
Husdyrejere, der mister husdyr på grund af ulv, kan blive kompenseret for deres tab, idet miljøminister Ida Auken vedtog en midlertidig kompensationsordning i begyndelsen af juni måned i år
Se også Problemer med løse hunde i naturen
Kilder: Naturstyrelsen, aoib.dk, tvmidtvest.dk