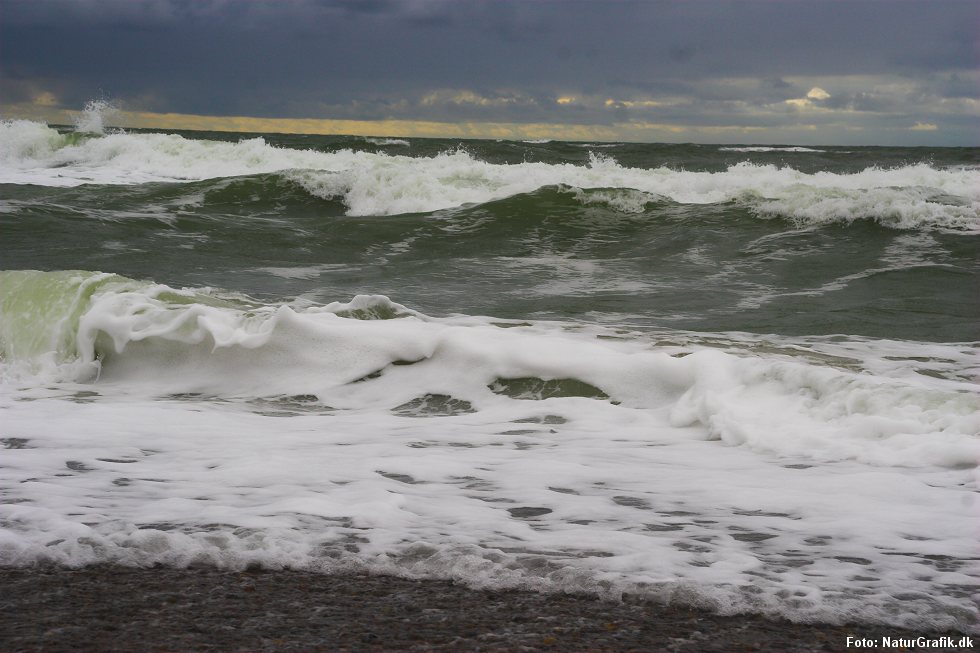 Sådan dannes havskum.
De fleste har oplevet at gå en tur ved stranden i vinterhalvåret og set det hvide havskum, der kastes ind på stranden af bølgerne. Ophavet til skummet kan have to forskellige årsager.
Når vinden blæser og stormer henover havet blandes luftbobler med havvandet. Havskummet dannes ved at protein- og fedtmolekyler i havvandet (der oprindeligt stammer fra dyr og planter) samler sig rundt om luftboblerne og fastholder dem. Skummet består altså af tusinder af små luftbobler som holdes sammen af protein- og fedtmolekyler.
At havskummet er blændende hvidt skyldes sollysets brydning. Når det hvide sollys rammer boblerne, tilbagekastes lyset og får skummet til at se hvidt ud.
En anden årsag til det hvide skum kan skyldes skumalgen Phaeocystis. Algen er omgivet af en proteinholdig kappe af gelé, der ødelægges og piskes til skum når bølgerne slår ind mod kysten. I modsætning til havskum, der som beskrevet ovenover, består af luftbobler, der kun ligger kortvarigt på stranden inden det forsvinder, så bliver skummet fra Phaeocystis-algen liggende på stranden som pisket æggehvide.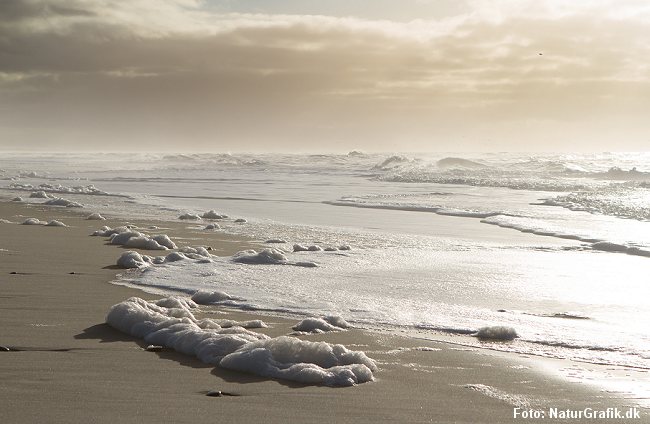 Denne form for skum af algeoprindelse kan også forekomme i gullige og brune farver produceret af andre alge-arter.
/NL
Kilde: viden.jp.dk/galathea