Knap en halv time tog det en gruppe vildsvin at redde to unge vildsvin ud af en fælde de havde forvildet sig ind i. En kompleks form for empati iflg. flere forskere, skriver Videnskab.dk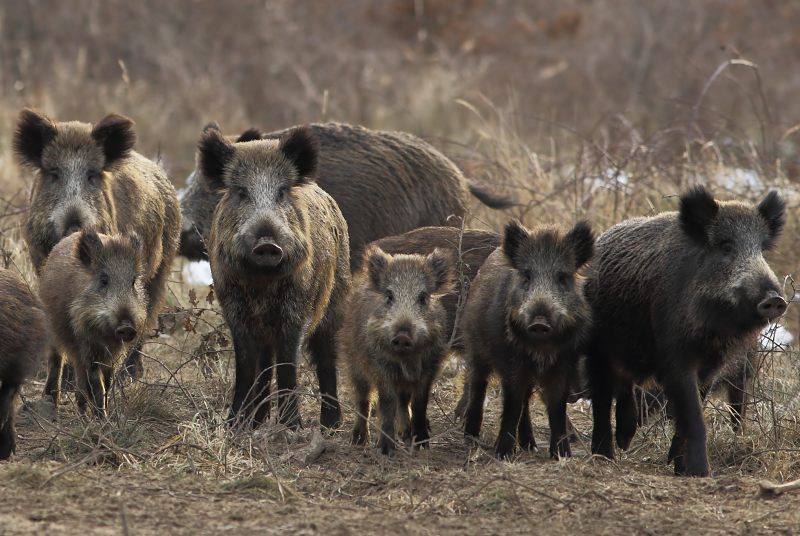 Det var i forbindelse med forskning og undersøgelser af afrikansk svinepest i naturreservatet Vodêradské Buciny i Tjekkiet, at hændelsen skete. Forskere fra Czech University og Life Sciences havde i den forbindelse sat en fælde op som de to unge vildsvin blev fanget i.
De unge vildsvin blev dog ikke ladt i stikken. Vildsvinefamilien kom til undsætning og arbejdede ihærdigt på at befri de to grise. Der var kameraer rettet mod fælden så hele redningsaktionen blev optaget på video.
Der er ifølge forskerne første gang, at man har observeret vildsvin udvise "rescue behavior". Rescue behavior anses som værende en kompleks form for empati iflg. Science Alert.
Det er dog kendt viden, at vildsvin har komplekse kognitive evner og sociale relationer.
Se videoen og læs mere her: Vildsvin i vild redningsaktion
Vildsvinet er den eneste naturligt hjemmehørende pattedyrart i Danmark, der bevidst søges udryddet i naturen af hensyn til landbruget og den danske svineeksport.
Kilder: Videnskab.dk. Arkivfoto: Radovan Smokon/Dreamstime.com.