Når temperaturen falder og den bidende kulde melder sig, er der mange som finder trøst i, at så får vi færre myg og skadedyr den kommende sommer. Men det er en myte som desværre ikke holder stik. Nærmere tværtimod.
Har frostvæske i blodet.
Mange insekter dør om efteråret og efterlader kun deres æg eller larver tilbage til at klare vinteren. Men flere af de insekter som overvintrer kan tåle hård frost. Det skyldes, at de i deres blod både har glycerol, alkoholer samt andre stoffer som sammen virker som en slags frostvæske. På den måde kan eksempelvis myggelarver overleve selv en hård vinter. Selv myggeæggene går i dvale hen over vinteren og den tilstand afbrydes først når de har været udsat for vinterkulden. Meget sne giver også mere vand og fugt til jorden som er gode betingelser for myggelarverne. Så en streng vinter er derfor ikke ensbetydende med, at der kommer færre myg til sommer.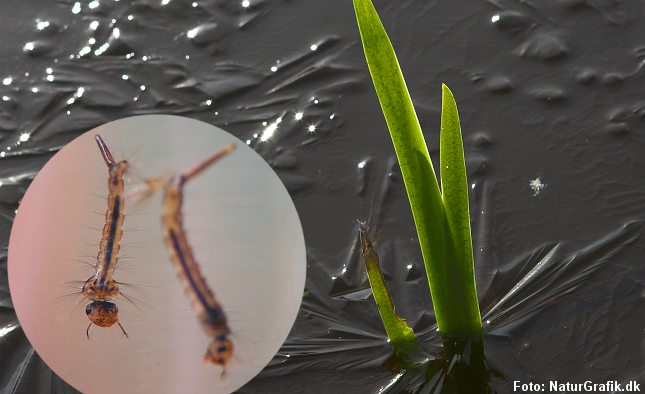 Vejret har dog indflydelse.
Vejret har dog indvirkning på antallet af myg på flere måder. Hvis vintervejret svinger meget mellem tø og frost vil svampe og mug have nemmere ved at gøre kål på myggeæggene.
Der hvor vejret virkelig spiller en rolle for myggebestandens størrelse er om foråret. Da myggelarver kræver vand kan særlige tørre forår medvirke til, at en del af æggene ikke kommer under vand eller at vandhullerne tørrer ud inden larverne er fuldt udviklet. Det kan give år med færre myg.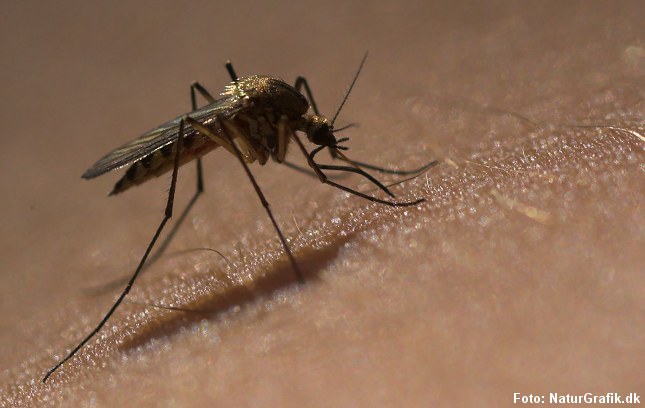 Fakta:
Der findes i Danmark omkring 30 arter af stikmyg. De deles op i to underfamilier hvor den ene eksempelvis omfatter skovmyg, strandmyg, kældermyg. Malariamyggen, der også findes i Danmark, er del af den anden familie.
Det er kun hun-myggene som stikker. De suger blod fra varmblodede dyr, herunder mennesker. Det gør de for at få nok energi til at producere æg.
Hanmyggenes føde består af nektar fra blomsterne.
Myggelarverne lever altid i vand, hvor de ernærer sig af forskellige mikroorganismer.
Myggens naturlige fjender er blandt andet fugle, flagermus, fisk, guldsmede og guldsmedenymfer som spiser myggelarverne.
MR/
Kilde: Naturstyrelsen, Aarhus Universitet, Wikipedia.