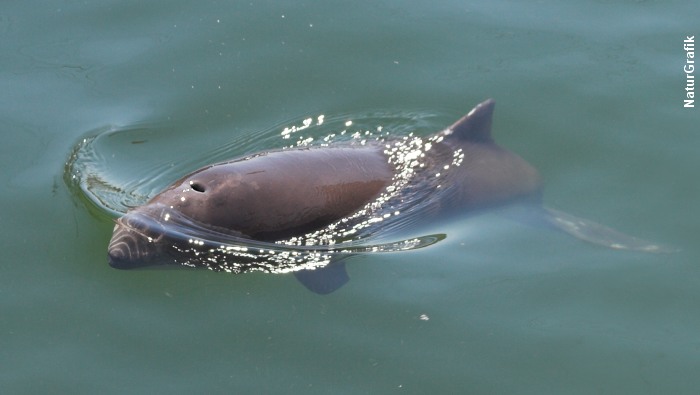 To års indsamling af lyde fra marsvin i Østersøen har givet forskerne ny, positiv viden om den lille hvalart, der er vurderet kritisk truet i Østersøen. Det skriver DCE – Nationalt Center for Miljø og Energi.
Forskere i et internationalt forskningsprojekt har indsamlet data der viser, at dyrene ser ud til at yngle i et hidtil ukendt, stort område sydøst for den svenske ø Öland. Området anses nu for at være blandt de vigtigste yngleområder for Østersømarsvinet.
Aarhus Universitet er den danske partner i det internationale marsvinprojekt, der er det hidtil største projekt af sin art i verden. Forskerne har optalt dyrene i et stort havområde ved hjælp af de kliklyde som marsvinene udsender, når de skal fange fisk, finde vej og kommunikere indbyrdes. Marsvin ekkolokaliserer med højfrekvente signaler, kliklyde, som det også kendes fra flagermus.
Baseret på to års optagelser og statistiske analyser af dyrenes kommunikation er der ved computermodellering lavet kort, der viser fordelingen af marsvin.
Projektet afslører godt nyt for det kritisk truede Østersø-marsvin, der nu ser ud til at udgøre et lidt større antal individer end hidtil forventet. Den bedste bestandsvurdering for den indre Østersø angiver et estimat i yngleperioden på 450 marsvin.
/NL
Kilde: DCE – Nationalt Center for Miljø og Energi/dce.au.dk.