75 % af jordens overflade er dækket af vand og havdybderne gemmer tilsyneladende stadig på mange hemmeligheder.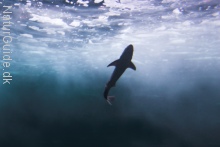 Forskere fra California Academy of Sciences har registreret fire nye arter af dybhavshajer. Den afrikanske dværg sawshark (Pristiophorus nancyae) blev indsamlet via et bundtrawl i en dybde på 1.600 meter, ud for kysten af Mozambique. Hajen er bemærkelsesværdig med sin meget lange sværdlignende snude, som er spækket med skarpe tænder.
Akademiet har også beskrevet to nye arter af lanternehajer: Etmopterus joungi, der blev opdaget på et fiskemarked i Taiwan i 2011, og arten Etmopterus sculptus, der blev fanget i fisketrawl på dybder på 1.500 – 3.000 meter ud for kysten i det sydlige Afrika.
Som navnet lanternehaj antyder udsender disse hajer lys fra forskellige dele af deres krop. Det er sandsynligvis en strategi, der dels bruges som en form for camouflage mod fjender, men også til at interagere med andre af deres egen art.
Endelig blev en ny art af engle-haj (Squatina caillieti) beskrevet ud fra et enkelt eksemplar indsamlet i 1.200 meters dybde ud for den filippinske ø Luzon. Englehajer har store brystfinner, der ligner vinger.
Usædvanlig hybridhaj – måske en reaktion på klimaforandringer.
Et femte usædvanligt fund er en hybridhaj, der er opdaget ved Australien. Opdagelsen er enestående og vidner, ifølge forskerne om, at hajerne måske er begyndt at reagere på klimaforandringer.
Hybriden er en blanding af en sorttippet revhaj og en australsk sorttippet revhaj. De to hajarter lever normalt hver for sig med forskellige krav til vandtemperaturen.
Fænomenet bliver kaldt hybridisering og kan være udbredt blandt endnu flere hajarter end blot det ene tilfælde.
Forskerne fra bl.a. University of Queensland har foreløbig fundet 57 hybridhajer langs kysten fra New South Wales til Queensland.
/NL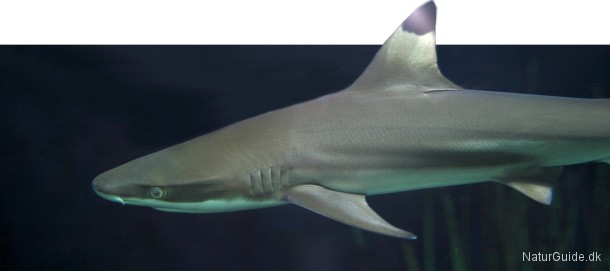 Kilder: deeperblue.com, California Academy of Sciences, BT.dk