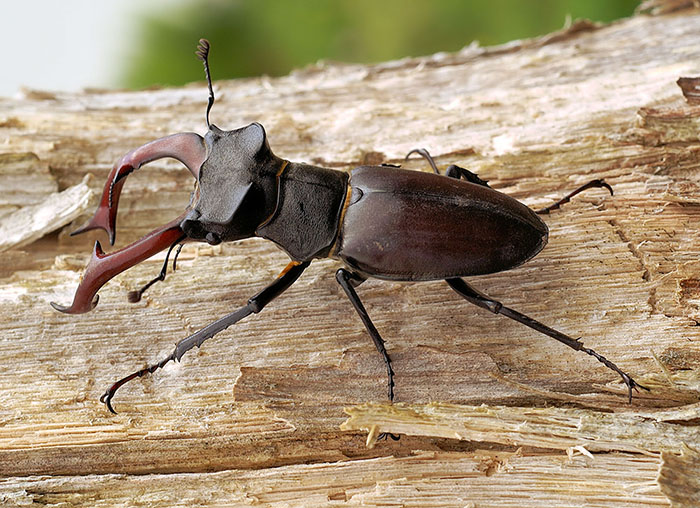 Det er to hanner og to hunner af Europas største bille som netop er klækket i Dyrehaven efter fire år i jorden.
Forsvundet i 50 år.
Det er omkring 50 år siden, at eghjorten forsvandt fra den danske natur. I 2013 startede man et projekt for at få den store bille genindført i Danmark. Her blev der udsat både voksne biller og larver i Jægersborg Dyrehave nord for København. Det er nogle af de larver som nu er klækket. Egehjortens livscyklus er fem år som larve i jorden inden forvandlingen til voksen bille sker. Ifølge skovrider Hans Henrik Christensen er der formegentlig flere larver som er klækket men de er endnu ikke fundet.
Navnet eghjort.
Eghjorten kan blive op til 10 cm lang og udsender en dyb brummen når den flyver, det lyder nærmest som en plæneklipper. Hanbillen har markante kindbakker der godt kan minde lidt om hjortegevirer. Deraf navnet eghjort kombineret med, at den lever hvor der er masser af dødt ved i form af blandt andet egetræer. Indtil nu er der udsat i alt 275 eghjorte i Dyrehaven.
Her kan du læse mere om eghjorten.
MR/
Kilde: naturstyrelsen.dk