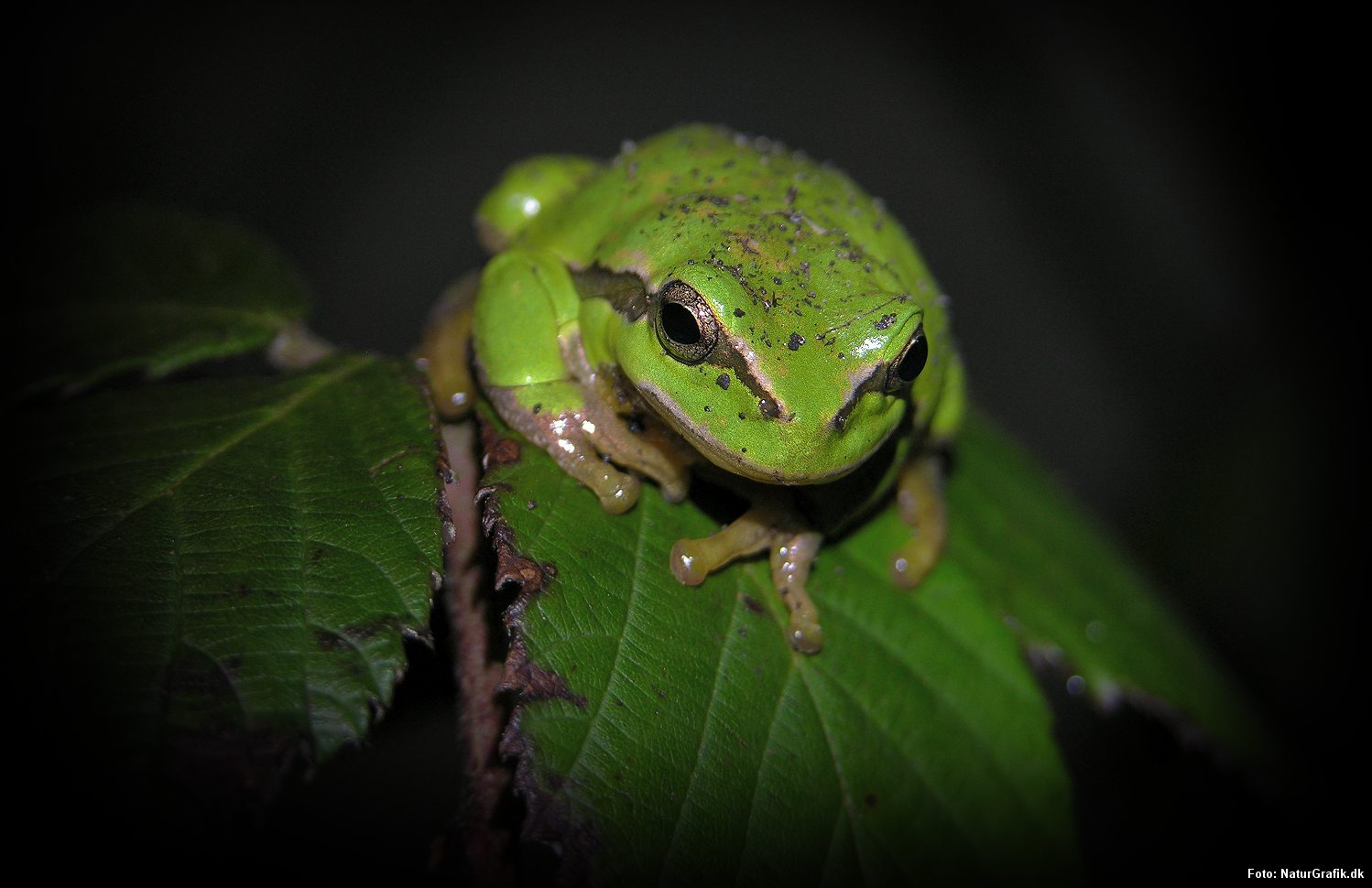 Frøer, tudser & salamandere
Ofte bruges ordet "tudse" og "frø" i flæng i befolkningen, men det er to vidt forskellige dyr med deres egen, særlige tilpasninger. Frøer har tynd, glat og fugtig hud, hvor tudserne generelt har ru, vortet og tør hud. Salamandere bliver ofte forvekslet med firben, men hører til padderne og ikke krybdyrene. I Danmark lever 14 arter af padder, som du alle kan læse om på NaturGuide.dk.
Særligt frøer er afhængig af en høj fugtighed. Den tynde hud beskytter kun i mindre grad padderne mod udtørring når de bevæger sig på land. Løvfrøen klarer bedst det tørre ophold gennem sin tilpasning til livet oppe i træer og buske, men tager man f.eks. en grøn frø med hjem på værelset vil den højst sandsynligt dø i løbet af en dag eller to p.g.a. det tørre, varme klima. Tudserne har med deres tykkere og mere ru og vortede hud en bedre modstandskraft mod tørke end frøerne.
Skrubtudsen er kendt for at kunne udskille giftstoffer fra en kirtel, der sidder bag øjet. Giften er et forsvarsvåben mod fjender. En skrubtudse vil udskille gift, hvis man tager den op i hunden og holder den tæt. En uerfaren rævehvalp, der æder en tudse kan blive delvis lammet i kæberne af giften. Nogle frøer er også giftige bl.a. vores hjemlige klokkefrø. Det bedste eksempel på giftige padder kendes fra de sydamerikanske pilegiftfrøer.

Kilder: arc-trust.org, Nordens padder & krybdyr; Kåre Fog, A. Schmedes, D. R. De Lasson, Danmarks dyreverden, b.5, A. Schiøtz, Field guide to the Amphibians & Reptiles of Britain and Europe/Jeroen Speybroeck mfl.