En ny aftale mellem regeringen, SF, De Radikale, Enhedslisten og Alternativet er gode nyheder for naturen og biodiversiteten.
Vildere natur.
De to nye natur-nationalparker kommer til at ligge ved Fussingø ved Randers og Gribskov i Nordsjælland. Samlet set er der tale om et areal på 1.900 hektar. Iflg. miljøminister Lea Wermelin (S) står vi ikke kun i en klimakrise, men også i en naturkrise hvor tusindvis af arter er truede. "Derfor har vi brug for naturarealer, hvor natur kan være natur på sine egne præmisser. " udtaler hun.
Skovrider Peter Brostrøm fra Naturstyrelsen Kronjylland glæder sig over, at der kommer fokus på mere vild natur i det danske landskab til glæde for biodiversiteten. De nye natur-nationalparker skal være mere dynamiske og med en naturlig vildskab, forklarer han.
Også biolog og naturvejleder Morten D. D. Hansen er begejstret. "Vild natur er bare en milliard gange federe og skaber rigtig mange fede levesteder til sjældne dyr og planter". Endvidere fortæller han, at vild natur er et godt redskab til mere biodiversitet.
Det er planen, at der skal sættes store græssere ud i de nye natur-nationalparker som vilde heste og hjortevildt, der vil kunne være med til at lave den ønskede dynamik i områderne.
Forskellen på nationalparker og natur-nationalparker:
I Danmark findes der allerede fem nationalparker, der ofte er blevet kritiseret for at være event-parker med mere fokus på turisme og friluftsliv end på naturværdier og naturbeskyttelse. De nye natur-nationalparker adskiller sig ved, at være mere vildtvoksende, større og med naturens egne præmisser i fokus. Der skal være plads til store, vilde dyr.
Fakta:
Den samlede aftale lyder på knap 105 millioner kroner, hvor fokus er på mere natur, men også friluftliv (øget brug af naturen).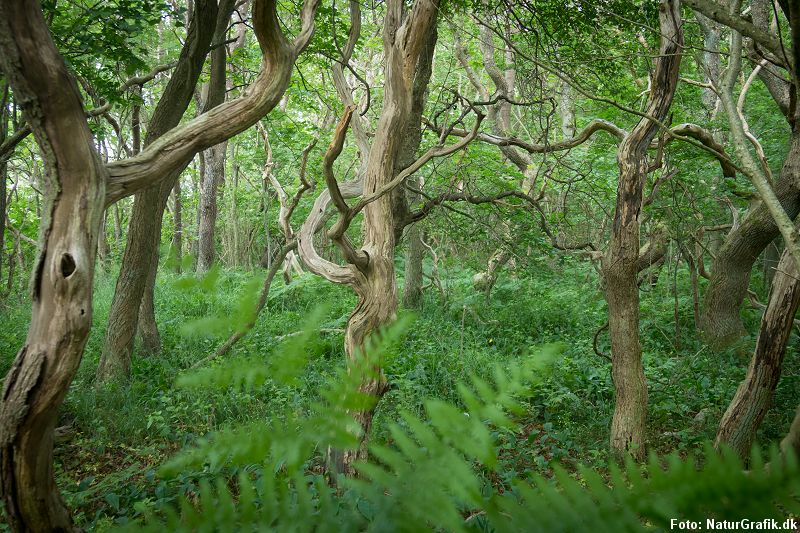 Ud over de to natur-nationalparker på 1.900 hektar sikrer aftalen 10 millioner kroner til Stenrev ved Gilleleje og Roskilde Fjord.
Det økologiske demonstrationslandbrug på Livø skal fortsætte, og der afsættes 10 millioner kroner til at opkøbe et andet naturområde.
19 millioner kroner bruges til at give danskerne oplevelser i naturen i lyset af coronakrisen.
35 millioner kroner i tilskud til sammenhængende arealer i og nær ved fem beskyttede og særligt sårbare naturtyper i beskyttede Natura 2000-områder. Det er et netværk af beskyttede naturområder i EU, hvor Danmark i dag har en bundplacering. Områderne skal bevare og beskytte naturtyper og vilde dyre- og planteområder, som er sjældne, truede eller karakteristiske for EU-landene.
Den nye aftale er det første kridt mod mere vild natur i Danmark. I forståelsespapiret mellem regeringen, SF, Enhedslisten og De Radikale er der også lagt vægt på flere natur-nationalparker. I 2019 før valget lovede Socialdemokratiet og SF, at de ville etablere i alt 15 nye naturparker, så forhåbentligt er der snart plads til endnu mere vild natur i Danmark.
MR/
Kilde: Miljø- og Fødevareministeriet, dr.dk, nyheder.tv2.dk