Ny viden om Odsherreds Bakker og Danmarks istid.

Læst og vurderet af Marianne Riis.
En ny, lille bog giver ny viden om hvordan istiden formede Odsherred. To pensionerede geologer har med stor entusiasme fulgt i kølvandet på udgravningerne til Rute 21 – Holbæk-motorvejens forlængelse.
Når man indledningsvis læser bogen fornemmer man lidt at de to forfattere har sat sig for at bevise en forsmået teori om landskabets udforming – en teori, som omgivelserne tidligere har forkastet, men som de nu, gennem bogen, fører bevis for – og som bogen fremfører "…historien om, hvad der skete i Danmark under sidste istid, må skrives om".
Det kuperede bakkelandskab mellem Lammefjorden og Sidinge Fjord er, ifølge forfatterne, ikke, som hidtil troet, presset eller skubbet op af en istidsgletcher. Derimod er bakkelandskabet skabt ved at smeltevand har medført grus, sand og ler som blev aflejret i en mægtig spalte i isen. Da isen senere smeltede bort stod aflejringerne tilbage som en bakke. Det er ret fantastisk at forestille sig når man bevæger sig i landskabet gennem Odsherred.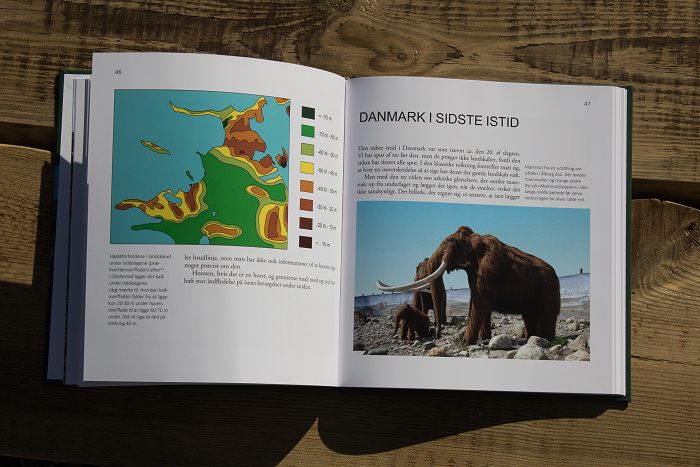 Bogens lange titel: Ny viden om Odsherreds Bakker og Danmarks istid, tilkendegiver at bogen har et ret lokalt fokus, hvilket måske er knap så interessant, hvis man som læser kommer fra Frederikshavn eller Skjern. Men så alligevel…Bogen indeholder faktisk meget generel viden og gode beskrivelser om sidste istid og landskabets dannelse.
Der er gode beskrivelser i et forståeligt sprog om geologiske landskabselementer som dødishuller, åse, isflodsletter, issøbakker m.m. Tilmed er bogen godt illustreret. Dermed kan man sagtens få fornøjelse af bogen uden at være lokal. Er man bosiddende på Odsherred er bogen nærmest et "must".
Ny viden om Odsherreds Bakker og Danmarks istid af Ib Marcussen og Troels V. Østergaard. Gyldendal 2017, 103 sider. Vejledende pris: 199,95 kr.