Vadehavets fugle og natur kunstnerisk set

Læst af naturskribent Søren Olsen.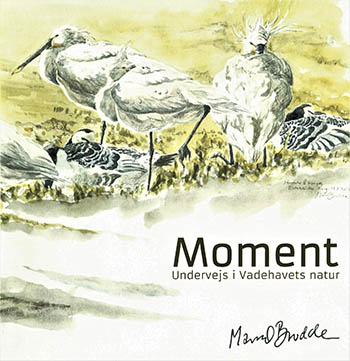 Marco Brodde er en engageret ornitolog og naturvejleder for både børn og voksne og øser ud af sit store kendskab til Fanø og Vadehavets natur og dyreliv. Som naturkunstner er han også "naturens mand" i dette unikke hjørne af Danmark, og tegninger og akvareller flyder i en lind strøm fra den aktive vestjyde, der har opnået af få flere af sine værker udstillet på The Society Of Wildlife Artists anerkendte udstilling i London. Han er også optaget i The Society Of Wildlife Artist, der repræsenterer de bedste naturkunstnere i Europa, og i et samarbejde med engelske naturkunstnere arbejder han på et større bogprojekt om netop Vadehavet.
Men undervejs i dette projekt har Marco Brodde udgivet en lille tryksag med akvareller og tegninger, hvor han i en let og luftig stil skaber fine stemningsbilleder. Det er lidt af en lystrejse i det forunderlige landskab, hvor man kan nyde årets skiftende fugleliv. Han har tidligere udgivet en bog om området, "Horisontlinjer – Fugle og Vadehav", men det er tydeligt, at han siden da har udviklet sig meget og er blevet dygtigere. Han er fortsat på vej væk fra den traditionelle ornitologiske tegnestil, der lægger vægt på præcise og detaljemættede fugleportrætter.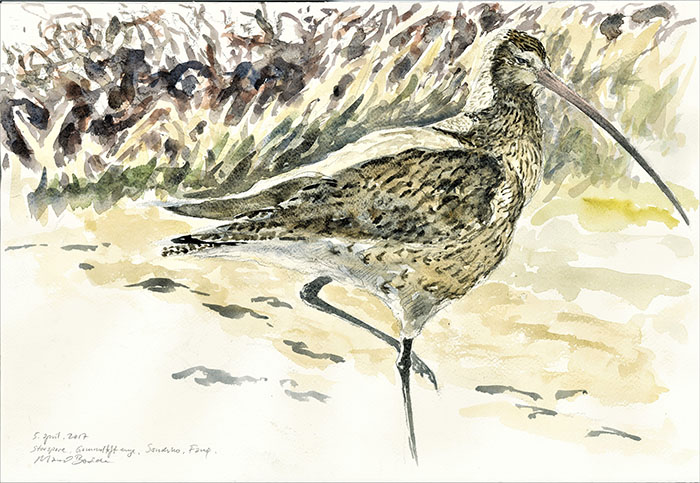 Som lidt nyskabende i danske naturkunst (inspireret af engelske naturkunstnere?) forsøger han at indfange de enkelte fugles særlige karakter, bevægelser og adfærd. Ofte blot med nogle få, spontane streger. Og det samme gælder de forskellige naturtyper, der også indfanges med deres særlige karakter. Det gør hans illustrationer til en dejlig oplevelse, der sætter streger på de oplevelser, man selv har i det flade, vidtstrakte vadelandskab.
En fremragende bog, med en stærkt personlig beretning om en stor natur, der for trækfuglenes vedkommende er et bindeled mellem Arktis og Afrika.
Marco Brodde: Moment – Undervejs i Vadehavets natur. 52 sider, 120 kr. (Kan købes på: marcorohdebrodde@gmail.com).