Mens naturen dør ude på landet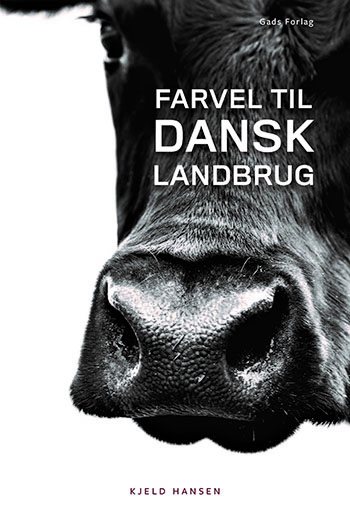 Læst af naturskribent Søren Olsen.
Engang var Danmark et bondesamfund, men i dag er landbokulturen død og borte. Næsgaard Agerbrugsskole på Falster er landets ældste landbrugsskole, oprettet i 1799 som en slags forsøgsgård, men den lukkede som landbokulturens mest prominente bastion i 2009. Antallet af landbrugsskoler toppede i 1961-62 med 29 skoler, og siden da er de lukket ned på stribe. Selv Den Kongelige Veterinær- og Landbohøjskole – landbrugets eget universitet – findes ikke mere. Når unge landmænd ingen fremtid har, må selv skolerne give op.
Samtidig med at den gamle landbokultur er forsvundet, er agerlandet ved at blive tømt for natur, og det nuværende, moderne landbrug er skurken, mener forfatter og debattør Kjeld Hansen i sin nye bog: Farvel til dansk landbrug. Manglende plads og kemisk forurening med sprøjtemidler og gødningsstoffer, samt den hårdhændede mekaniske bearbejdning af dyrkningsjorden, har haft katastrofale konsekvenser for en række bestande af dyr, fugle og insekter.
Han peger på, at lidt over halvdelen af de planter og dyr, der er knyttet til agerlandet, er i tilbagegang. Tre af de mest typiske fuglearter ude på landet, kornværling, sanglærke og agerhøne, er reduceret med henholdsvis 55, 61 og 83 procent siden midten af 1970'erne. Viben, der lever på både mark og eng, er gået tilbage med 74 procent.
Selv de danske jægere er ved at tabe tålmodigheden med landbruget. Den voldsomme tilbagegang i de årlige jagtudbytter for en række jagtbare arter i agerlandet kobles i stigende grad sammen med strukturudviklingen i landbruget. For eksempel er antallet af nedlagte rådyr, som i stor udstrækning lever i agerlandet, gået tilbage i de senere år.
Det er endda ikke bare naturmæssigt, at agerlandet er på en voldsom nedtur, også økonomisk står landbruget ved afgrundens rand, mener Kjeld Hansen. Til trods for omfattende liberaliseringer gennem de seneste 20 år og milliarder af støttekroner. Hvilket har gjort livet usikkert for tusindvis af landbofamilier. I bogens sidste kapitel (En ny tids bonde) peges på, at fremtidens landbrug bør have som formål at skabe velfærd, liv og lykke gennem øget bosætning i landdistrikterne, og midlet dertil er produktion af sunde fødevarer i harmoni med naturen.
Interesserer man sig for, hvordan det står til med naturen ude på landet anno 2019, om hvorfor det gik galt, og hvad der skal gøres for at vi får en bæredygtig udvikling af produktionen af fødevarer, så er det Kjeld Hansens nye bog, man skal have fat i. Her får man ren besked.
Kjeld Hansen: Farvel til dansk landbrug. 208 sider, 200 kr., Gads Forlag.