De fleste kender rejsebøgerne "turen går til…" der er skræddersyet til diverse rejsemål. Nu er der kommet en hjemlig udgave af slagsen: Turen går til Danmarks smukkeste vandreruter. Det giver god mening. Vandring er nemlig populært som aldrig før og vores land har overraskende meget at byde på.
Læst og vurderet af Marianne Riis
Turen går til Danmarks smukkeste vandreruter byder på 33 forslag til vandreruter over hele landet. Som altid i et bogværk er det begrænsningens kunst da Danmark rummer rigtig mange, gode vandreruter. Jeg mangler måske et par vandreruter i den samlede geografiske fordeling i det inderste Midtjylland og tilsvarende på Sjælland, men vandreruterne i guiden tager udgangspunkt i Naturstyrelsens (statsskovenes) ruter, hvilket nok er en del af forklaringen.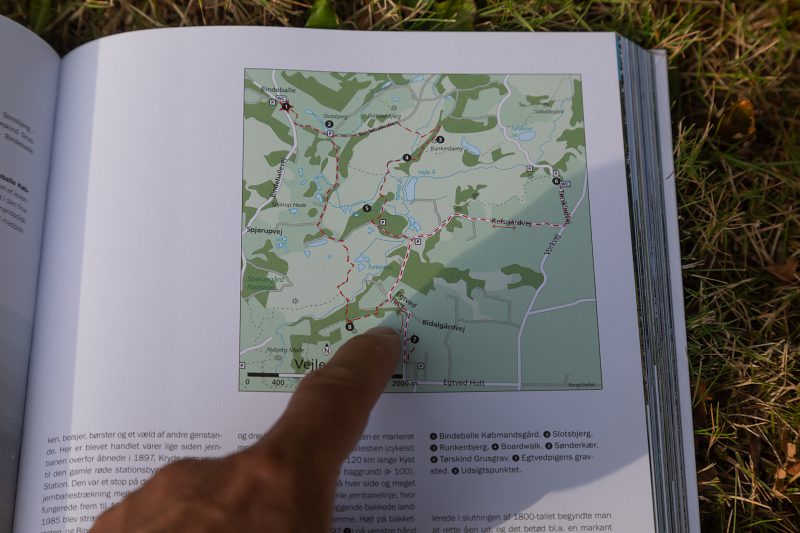 Turen går til Danmarks smukkeste vandreruter har masser af inspiration og gør det let at komme i gang med planlægningen af vandreferien. Ruterne er valgt efter en fordeling over landet, skønhedsværdi og interessante naturfænomener. Der er kort over alle ruterne og gode beskrivelser af seværdigheder.
To formater
Guiden findes i to formater. Den lille klassiske (19×12 cm) som de fleste kender som inventar i kufferten på vej til et nyt rejsemål, men her også i en større "kaffebordsudgave" (25×21,5 cm), der er rigere illustreret. Den store udgave er uden tvivl en flottere bog med flere illustrationer. Der er også givet plads til bokse med fortællinger om flere dyr, fugle og insekter. Den klassiske lommeformat-udgave har naturligvis den fordel at den er lettere at have med i rygsækken.
Skal jeg i gang med at planlægge min næste vandreferie vil jeg nok alligevel foretrække den store version. Netop fordi det er ofte noget der sker i ro og mag hjemme i stuen. Når først ruten er valgt er det mange gange muligt at skaffe lokale foldere med bedre kort fra Naturstyrelsens hjemmeside. Optimalt er det selvfølgelig at anskaffe sig begge bøger.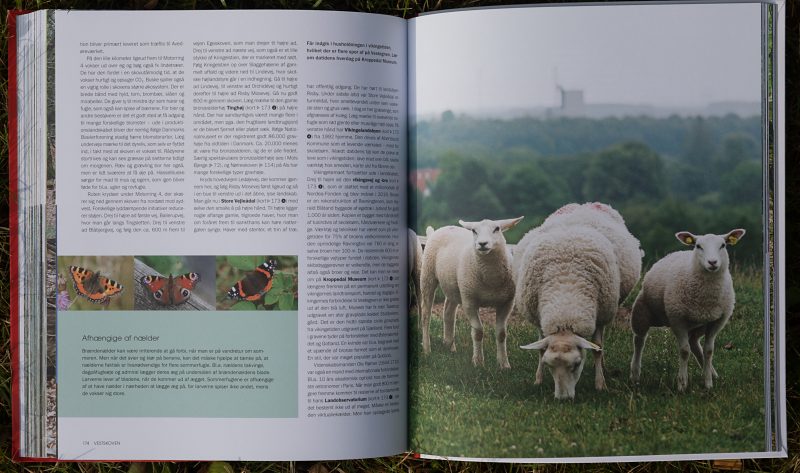 Holder man af vandreture og vandreferie er Turen går til Danmarks smukkeste vandreruter værd at eje. Begge versioner har en inspirerende indledning og spændende viden – bl.a. om istiden og landskaberne. Turbeskrivelserne er gode og der er fokuseret både på natur- og kulturseværdigheder på ruterne.
Den lille klassiske version fås for kun 160 kr. hos Tales.dk (annoncelink til tilbud). Den store version kan samme sted købes for 234 kr.
Danmarks smukkeste vandreruter af Gunhild Riske. Politikens forlag 2021. Paperback, hæftet. 168 sider. Vejl. pris: 200 kr. (klassisk version), 212 sider. Vejl. pris: 300 kr. (den store version).