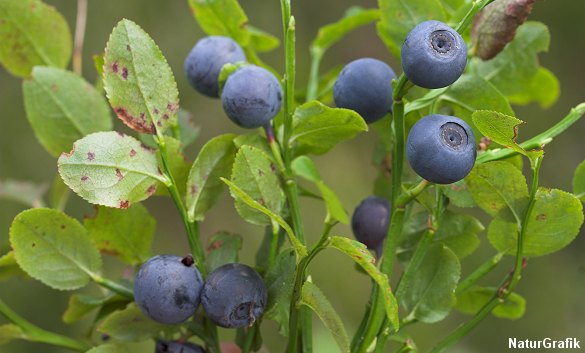 Det er ikke ligegyldigt, hvilken slags bær og frugter du spiser.
Frugt og bær indeholder i varierende grad både fibre, antioxidanter samt andre kemiske forbindelser som kan påvirke kroppen.
En øget indtagelse af frugt er længe blevet anbefalet som et af flere foranstaltninger for at forhindre mange kroniske sygdomme, herunder type 2 diabetes. Det ser dog ikke ud til at være ligegyldigt, hvilken slags frugt du spiser. Det viser en undersøgelse, der fornylig er publiceret i British Medical Journal.
Druer, blåbær, æbler og pærer reducerer risiko for diabetes 2.
Folk der, ifølge undersøgelsen, spiste mindst to portioner ugentligt af hele frugter – især druer, blåbær og æbler og pærer – havde en 23 procent lavere type 2 diabetes risiko end folk, der spiste meget lidt frugt – mindre end en portion om måneden. Forskerne så en lignende sammenhæng ved indtag af rosiner flere gange i ugen.
Juice kan have modsat effekt i relation til diabetes 2.
Forskerne så også nærmere på indtag af æblejuice, appelsinjuice og grapefrugtjuice. De personer som drak et eller flere glas frugtjuice dagligt reducerede ikke risikoen for diabetes. Tværtimod viste undersøgelsen overraskende en øget risiko for diabetes 2!
"Vores resultater giver nye beviser for, at visse individuelle frugter kan være en fordel for at reducere risikoen for type 2 diabetes", siger ernæringforsker Qi Sun fra Brigham and Women 's Hospital. Undersøgelsen tæller også forskere fra blandt andet det berømte Harvard School of Public Health.
Forskerne rapporterer en sammenhæng mellem indtaget af visse frugttyper og en reduceret diabetesrisiko.
Undersøgelsen kan endnu ikke udpege antioxidanter eller andre stoffer i frugterne som en direkte årsag til en reduceret risiko for diabetes 2. For eksempel kan forskerne ikke udelukke at folk som spiser f.eks. blåbær samlet set også spiser lidt sundere og/eller træner mere end folk som spiser svesker eller bananer.
Datagrundlag
Undersøgelsen bygger på analyser af tidligere indsamlede data fra totalt tre studier med næsten 190 000 personer som samlet set dækker perioden 1984-2008. Over 12 000 af disse (6,5 prosent) udviklede diabetes 2 i løbet af tidsperioden.
Kilde: Forskning.no (link til original artikel)