Storfilmen handler om folket navierne, der lever på planeten Pandora i tæt kontakt og samhørighed med naturen og planetens øvrige væsener. Mennesket har rollen som det uforstående, herskesyge væsen, der i sin grådighed for profit ikke ænser planetens sande værdier og trænger hærgende og ødelæggende ind i hjertet af naviernes naturskønne helligdomme.
Af Marianne Riis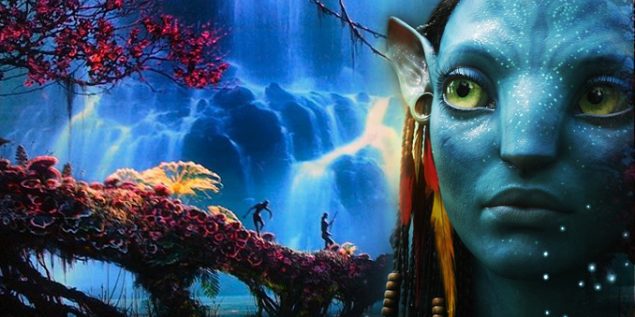 Den flotte 3D-film Avatar af James Cameron skaber længsel og depression blandt publikum. Det skriver Politiken.dk.

Længsel efter en harmonisk verden i pagt med naturen
På Avatar-Forums.com skriver en bruger: "Pandora is perhaps the most beautiful planet any of us has ever visited. Full of exotic plants and animals, beautiful scenery, and a unique, interconnected biology, Pandora is a truly beautiful place."
Mange af indlæggene bærer præg af længsel efter en naturskøn verden med et simple living-liv i pagt med naturen. Talrige indlægsholdere vil gerne opgive deres liv på jorden til fordel for et liv på den fiktive planet Pandora. "I've always yearned for a connection to nature, by going to Pandora I would start on a fresh, un-touched world. I would protect that world with my life, having already seen what humans are capable of doing to an entire planet", skiver en anden bruger.
Tilbage til rødderne
Filmen har i sandhed skabt stærke følelser og på de forskellige Avatar-fora er der stærke følelsesprægede indlæg med deprimerede, længselsfulde brugere, der føler savn og længsel efter mødet med 3D-filmen Avatar og planeten Pandora.
Ifølge skovfoged og naturvejleder Niels Lisborg fra Skov- og Naturstyrelsen har naturen en betydende indflydelse på menneskers sindstilstand. "Vi ved fra forskningsprojekter at naturen og grønne omgivelser ligefrem har en positiv virkning på menneskers sundhed og velvære. Tilmed lever vi i en højteknologisk og fortravlet hverdag præget af materielle værdier. Mange mennesker finder ro og velvære – og på en måde tilbage til rødderne, ved at søge ud i naturen"
Kilder: Politiken.dk, Avatar-Forums.com, Naviblue.com